The unemployment rate in Florida remained at 3.4 percent in June, the same as it was in May.
Gov. Ron DeSantis weighed in on the new jobs numbers as the unemployment rate in Florida remained below the national average which stood at 3.7 percent in June. DeSantis' office insisted "Florida's private-sector industries are creating more jobs for Floridians and Florida's economy continues to remain strong" as "low taxes and reasonable regulations continue to drive businesses in all industries to expand in Florida, fueling a strong private-sector job growth rate."
"Private-sector industries have the opportunity to expand because of Florida's low taxes and reasonable regulations," said DeSantis. "We will keep working hard to ensure employers and workers are coming to Florida to achieve economic success."
"Governor DeSantis continues to prioritize supporting businesses that are giving Floridians the opportunity to work," said Ken Lawson, the executive director of the Florida Department of Economic Opportunity. "We are traveling around the state and meeting with communities to learn more about how we can help businesses continue to make smart strategic investments in diverse industries and generate sustainable economic growth."
In the past year, there have been 208,000 jobs created in Florida but only 11,500 in the past month. The education and health services sector has led the way in Florida with 54,700 new jobs in the past year followed by professional and business services with 40,500 new jobs and the leisure and hospitality with 31,200 new jobs.
Monroe County had the lowest unemployment rate in Florida at 2.4 percent followed by St. Johns County and Okaloosa County at 2.9 percent each, Walton County at 3.0 percent and Orange County at 3.1 percent.
Hendry County had the highest unemployment rate in Florida at 6.6 percent followed by Hardee County at 5.9 percent, Citrus County and Sumter County which both stood at 5.2 percent and Highlands County at 5.1 percent.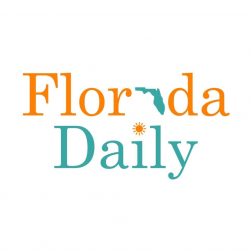 Latest posts by Florida Daily
(see all)