 On Monday, incoming U.S. Rep. Kat Cammack, R-Fla., announced she will serve as the freshman steering representative for the Republican Study Committee (RSC) as she gets ready to assume her seat next month.
"The Republican Study Committee (RSC) has served as the conservative caucus of House Republicans and a leading influencer on the Right since its original founding in 1973. It exists to bring like-minded House members together to promote a strong, principled legislative agenda that will limit government, strengthen our national defense, boost America's economy, preserve traditional values and balance our budget," Cammack's office noted.
U.S. Rep. Jim Banks, R-Ind., the new chairman of the RSC, praised Cammack's conservative credentials.
"Kat is the youngest Republican woman elected in 2020, ardently pro-life, and a strong conservative. I'm proud to have her on RSC's Steering Committee where she will help us advance conservative principles at a time our country desperately needs it," Banks said.
"I am proud to have received this position to serve on the Republican Study Committee and am looking forward to being a voice for our conservative values. As the youngest woman in the 117th Congress, I am honored to have the opportunity to hold this position as we look forward to building a safe and strong America," Cammack said.
Cammack helped pull off one of the largest upsets in recent Florida politics when she steered Ted Yoho to a win over longtime U.S. Rep. Cliff Stearns, R-Fla., back in 2012. After working for Yoho, Cammack ran for his seat after he kept his promise to serve only four terms in Congress. Cammack will represent parts of Northeast Florida with a district stretching from Clay County outside of Jacksonville to parts of Gainesville.
Reach Kevin Derby at kevin.derby@floridadaily.com.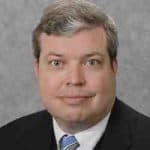 Latest posts by Kevin Derby
(see all)