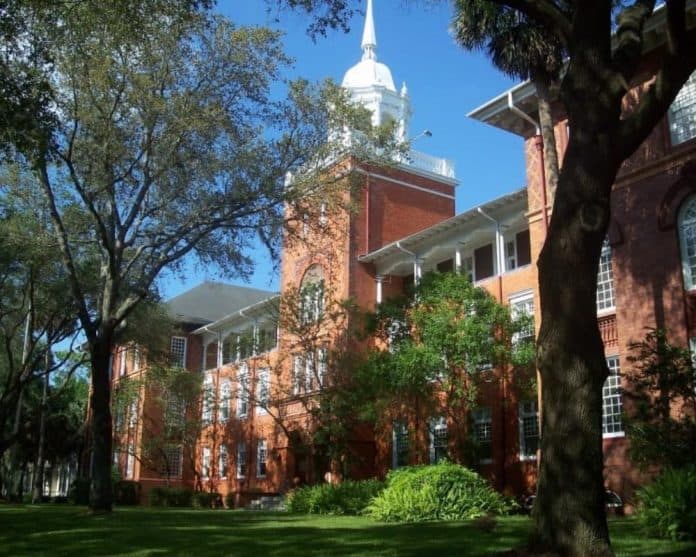 When I reached Dr. Christopher Roellke, he was in the process of writing his new book, which will be released next July, about higher education and policy. Fittingly, Roellke has been named the next president of Stetson University.
"I've always been impressed with it from afar because of the incredible linkage they make between theory and practice," Roellke said about Stetson. "Students not only get a great foundation of liberal learning, they get a chance to apply what it is they are learning in real-world settings."
Roellke's nephew graduated from Stetson in 2005 so he's been to DeLand and the campus even before he applied to be the school's next president. He said he plans on seeing more of the campus and the area before he starts his new post.
"One of the first things I am going to do is walk up and down Woodland Boulevard there in DeLand and get to know the people in the local community because they've been partners with Stetson for so long," Roellke told Florida Daily. "One of the things that I am really eager to do is to make sure that relationship continues to be strong."
Roellke is currently dean of the college emeritus and professor of education at Vassar College. He holds degrees from Cornell and Wesleyan University.
It was a gloomy, rainy 45 degrees in New York when Florida Daily spoke with Roellke and he said he certainly thinks of the weather in the Sunshine State as a major bonus of his new post. Roellke also has family in Southwest Florida and Brevard County.
Asked about Stetson, Roellke stressed the liberal arts focus at the university.
"I'm a life long believer in the liberal arts. I am a product of a liberal arts institution myself,"  Roellke told Florida Daily but that can be a double-edged sword. Roellke is aware that "liberal arts" has become somewhat of a negative term lately, highlighted in the run-up to the 2016 election when U.S. Sen. Marco Rubio, R-Fla., said we need more welders and fewer philosophers. Rubio recently backtracked on that statement but Roellke insisted Stetson's high price tag and education are well worth the cost.
"In a changing workplace, it's really important that students be able to think critically, be able to work in groups collaboratively, to have close working relationships with their faculty members," he said.
Moving forward, Roellke said he wants Stetson to have a larger national profile which includes bringing in more out of state students. About 70 percent of the student body at Stetson is from Florida.
Beyond that, Roellke said he wants to get back to the basics.
"I'd like Stetson to be laser-focused on teaching and learning. There are skeptics out there about the value of this kind of education but I think we stay laser-focused on what's really best for our students and preparing them for a more complex world. I think we are going to see great success for Stetson moving forward and it will gain even more national attention," he said.
Roellke said he sees the job as being part-fund raiser, part-project manager, part-building administrator and part government-lobbyist. While he will be on campus later this month and more times in the months to come, Roellke begins his new duties on July 1. He ended his interview with Florida Daily with a simple statement. "I can't wait to get to work," he said.
Reach Mike Synan at mike.synan@floridadaily.com.
Latest posts by MIKE SYNAN
(see all)