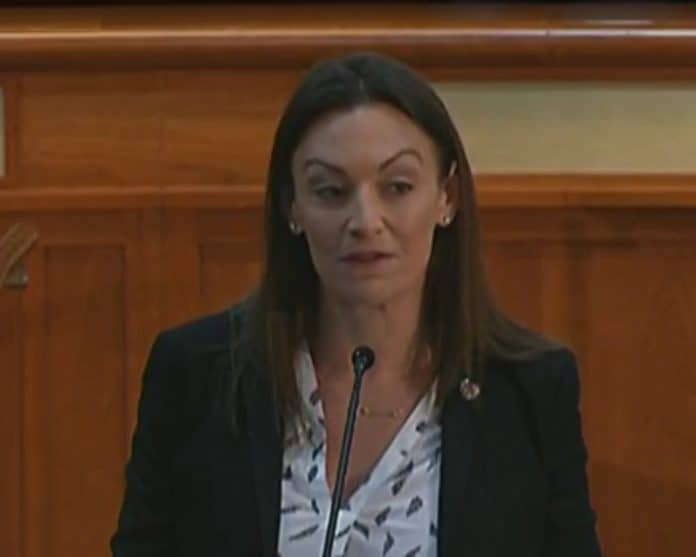 This week, Florida Agriculture and Consumer Services Commissioner Nikki Fried, who is running for the Democratic nomination to challenge Gov. Ron DeSantis in November, wrote to U.S. Department of Justice (DOJ) Assistant Attorney General for Civil Rights Kristen Clarke calling on DOJ to closely monitor election-related activities in the state and take federal action as appropriate.
Fried pointed to a "series of targeted actions by Governor Ron DeSantis and the Republican-led Florida Legislature that threaten the state's election integrity" and raised "concerns following the Florida Supreme Court's refusal to hear a challenge to the state's new discriminatory congressional maps, Governor DeSantis' recent appointment of a far-right conspiracy theorist as Florida's Secretary of State, a new voter suppression law passed by Republican legislators, and the creation of an 'election security police force' that reports to the governor."
The letter is below.
Assistant Attorney General Clarke,
I am writing today to bring your attention to a series of targeted actions representing a growing threat to the civil rights of Floridians and the integrity of our state's elections. These actions, most recently highlighted by the Florida Supreme Court's refusal to hear a challenge to the blatantly discriminatory congressional maps handcrafted by Governor Ron DeSantis, illustrate a deliberate attempt to undermine the will of the people and enshrine one party rule in the state. These maps, in conjunction with the passage of a far-reaching voter suppression bill and the recent appointment of Cord Byrd as Florida's Secretary of State, are individually disturbing, however, taken together represent a concerted effort by Governor DeSantis and the Republican-led Florida Legislature to subvert our democratic principles. As an independently-elected member of the Florida Cabinet, I have a duty to alert your office and our federal partners of these concerning events.
The most recent attack on Florida's election process is the unconstitutional congressional map that has been implemented for our upcoming fall elections. The mapping process, traditionally executed by the Legislature without gubernatorial involvement, was hijacked by Governor DeSantis when he vetoed the bipartisan maps passed by the Legislature and submitted his own that are blatantly discriminatory. The Governor's maps, a clear violation of the state and federal constitutions, dismantle a minority-access district and disproportionately skew the state's congressional representation in favor of Republicans. Leon County Circuit Judge Layne Smith issued an injunction against Governor DeSantis' congressional map finding a portion of the proposed map violated the Fair Districts Amendments of the Florida Constitution. The First District Court of Appeal's decision to overturn that injunction, and the Florida Supreme Court's decision to uphold their decision, forces Floridians to vote in midterm elections based on a discriminatory, gerrymandered congressional map.
Another deliberate attempt to subvert the integrity of our elections is the perpetuation of conspiracy theories of widespread voter fraud surrounding the legitimate election of President Joe Biden by Republican elected officials. Despite the fact that the 2020 presidential election was considered the most secure election in American history by the U.S. Department of Homeland Security, the state of Florida passed S.B. 90, an egregious voter suppression bill that makes it more difficult to vote by mail, access secure ballot drop boxes, and most concerningly, creates a new police force to investigate election "irregularities." Florida Republicans continue to perpetrate lies and conspiracy theories about Democrats engaging in election fraud while ignoring multiple cases of fraud by Republicans and the Republican Party of Florida.
These efforts are most startling when paired with the recent and extremely controversial appointment of Cord Byrd as Florida's Secretary of State. In his new role, Secretary Byrd will oversee the state's Division of Elections, including the newly-created election police force. A vocal proponent of S.B. 90, Byrd was also one of the earliest supporters of DeSantis' discriminatory congressional maps. He believes in "nationwide irregularities" in the 2020 presidential election and still refuses to acknowledge whether President Biden officially won. Finally, Secretary Byrd and his wife, also a DeSantis appointee, have made supportive comments related to far-right fringe elements such as QAnon and the Proud Boys and have defended individuals involved in the insurrection. These qualities matched with the newfound voter suppression powers granted to the Secretary of State by S.B. 90 create an environment rife for voting abuse.
Due to these seriously concerning actions, it is imperative that the U.S. Department of Justice closely monitor the election-related actions of Florida officials and take appropriate federal action if necessary. The collective measures by Governor DeSantis and the Republican-led Florida Legislature are not isolated threats, but deliberate attempts to circumvent or override democratic norms. Discriminatory congressional maps, new voter suppression measures, and a Secretary of State with radical far-right views is a dangerous combination for Florida voters and the integrity of our elections.
Thank you for your attention to this matter.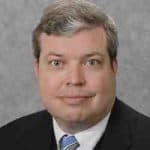 Latest posts by Kevin Derby
(see all)