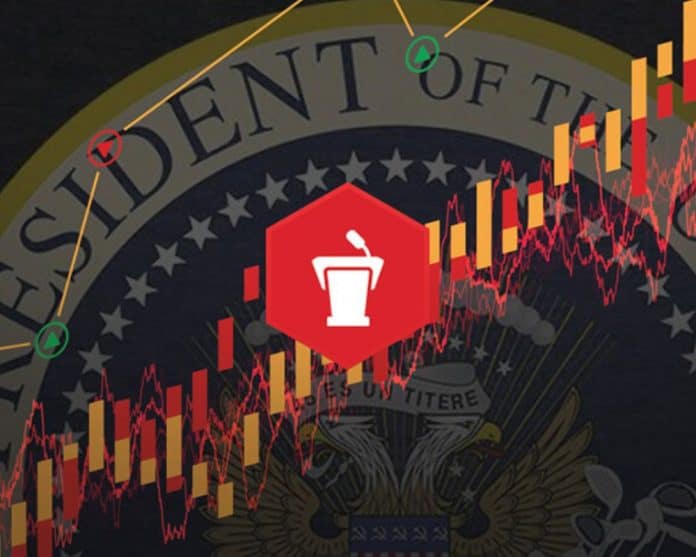 While there might have been no clear winner in this week's Iowa caucus, the Hawkeye State shook up the Democratic presidential race.
A top analyst of booking trends and betting lines told Florida Daily that the odds have changed in the wake of the Iowa caucuses disaster and expects more big changes between now and November.
"I expect a ton of fluctuation because that's what political odds do. They always swing pretty drastically to whoever has done the best thing lately," Sasha Paruk, the lead oddsmaker for Sports Betting Dime, told Florida Daily.
Parak said the results–or lack thereof–in Iowa did not clear things up at all–but insisted there was a clear loser in Iowa.
"The way that Iowa is playing out is basically a worst-case scenario for Joe Biden.  It's not just that he lost, it's that he is continuing to lose for days and days and days at a time. If this had just been a normal caucus procedure where you get the results the day of and Biden had finished a distant fourth, that would be bad for him no doubt. With New Hampshire…only seven days after Iowa, it would be very easy to change the narrative and say we are moving to an area where Biden is expected to better," he said.
Despite the close finish, Iowa provided a boost for former South Bend Mayor Pete Buttigieg. While Paruk still calls Buttigieg a longshot to win the overall nomination, the momentum he gained will likely draw betting action.  At Sports Betting's website,  Buttigieg comes in at +600,  having the fourth-best chance to win the nomination. At the front of the pack is U.S. Sen. Bernie Sanders, I-Vt., at +175. "He's seen as sort of the most electable candidate after Biden," Paruk said about Sanders.
The Democrats though are not the odds on favorite to win the presidency. That honor belongs to President Donald Trump. According to the oddsmakers, the past week–from Trump getting acquitted by the U.S. Senate to Iowa–has not been good for the Democrats.
"As good as Iowa has been for Buttigieg and for Sanders, on the whole for the Democrats, it's been terrible. The odds of Trump winning reelection have only gotten shorter over the past 48 hours against the Democrats," Paruk said.
Paruk said anytime Trump is involved in political wagers, the action in that bets goes up.
"I don't know what it is about the American psyche that is so drawn to him, but we are a sports betting analysis site, and every story that we publish with Trump in the title does better than the ones that don't," Paruk said, adding he believes in today's culture people crave drama–and Trump provides it.
According to Sports Betting, Trump is currently -145 to win reelection, meaning you would have to wager 145 dollars to win 100.
Reach Mike Synan at mike.synan@floridadaily.com.
Latest posts by MIKE SYNAN
(see all)