State Chief Financial Officer (CFO) Jimmy Patronis is getting some help on the First Coast in his effort to battle fraud.
Earlier this month, Patronis unveiled "Fraud Free Florida" which is "aimed at better coordinating collective investigative efforts to protect Florida's large population, especially seniors, from scam artists."
"The initiative will bring together statewide law enforcement officials, local state attorneys, private sector stakeholders, and members of CFO Patronis' fraud investigative teams. Its goal will be to help Florida stay ahead of new scams and take on rampant fraud already taking place including: fraud at unscrupulous opioid treatment centers, public assistance fraud, identity theft, and cybersecurity issues," the state CFO's office noted.
"The new Fraud Free Florida initiative joins the ranks of CFO Patronis' already robust Division of Investigative and Forensic Services (DIFS), which includes the Disaster Fraud Action Strike Team (DFAST) aimed at curbing hurricane-related insurance fraud, as well as his Division of Public Assistance Fraud," the CFO's office added, highlighting a new website to report fraud. "CFO Patronis' DIFS is one of the top law enforcement agencies in the state dedicated to rooting out fraud and investigating financial crimes. Fraud Free Florida will help agencies better collaborate on fraud cases and identify law changes needed to make Florida the toughest state in the nation on fraud."
On Thursday, Jacksonville Mayor Lenny Curry and Jacksonville Sheriff Mike Williams announces a partnership with the state CFO "to enhance investigative efforts to fight fraud in Northeast Florida."
"Florida currently ranks first in fraud and fourth in identity theft nationwide," Patronis said. "These statistics are alarming and that is why I'm thankful for the support of Sheriff Williams and Mayor Curry to spearhead my Fraud Free Florida initiative here in Jacksonville. This partnership will allow our agencies to better coordinate collective investigative efforts to protect Floridians, especially our seniors, from scam artists who prey on Floridians' hard-earned money."
Curry, who won a second term earlier this month, weighed in on the new partnership.
"With public safety as my greatest priority, I enthusiastically embrace initiatives like Fraud Free Florida that protect our citizens from financial abuse," Curry said on Thursday. "I applaud CFO Patronis and Sheriff Williams for identifying and building partnerships that prevent fraud and support the citizens of Jacksonville."
"I am proud to join CFO Patronis and Mayor Curry in announcing this great partnership to fight fraud in Jacksonville. Expanding our investigative collaboration with the CFO's team will allow us to broaden our efforts in battling fraud and protecting consumers from financial scams," Williams said.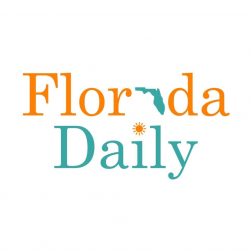 Latest posts by Florida Daily
(see all)