 One of the leading Democrats in the Florida Legislature is pushing to make the state education commissioner an elected position.
State Sen. Janet Cruz, D-Tampa, who led Democrats in the Florida House before being elected to the Senate last year, brought out a proposal for a state constitution amendment which she wants on the 2020 ballot.
"If enacted, this resolution will become a constitutional ballot initiative, allowing Floridians to vote to include the commissioner of education as a statewide elected officer and member of the cabinet commencing in 2022," Cruz's office noted. To be passed, 60 percent of voters need to back a proposed amendment to the state constitution.
"Floridians deserve the right to vote for who is leading our education system" Cruz said when she showcased her proposal. "Voters currently have no direct influence on state education policy and this resolution seeks to put an end to that."
"Under the current system, Florida's education commissioner is chosen by the state Board of Education, the members of which are chosen by the governor. Such an opaque system has led to questions about impartiality and independence of the individual chosen to oversee Florida's sprawling K-12 system, and lack of accountability directly to the people," Cruz's office noted.
"Going forward, we should remove politics and personal agendas from the selection process" said Cruz. "The commissioner of education needs to be a champion of Florida's traditional public education system. This resolution restores transparency to the process, and, most importantly, ensures that the voters are heard."
Cruz isn't the only state senator looking to expand elected positions in the Cabinet. State Sen. Aaron Bean, R-Fernandina Beach, is championing a proposal to return the Florida secretary of state position as an elected office.
Kevin Derby can be reached at Kevin.Derby@floridadaily.com.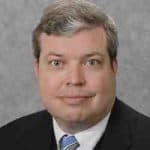 Latest posts by Kevin Derby
(see all)