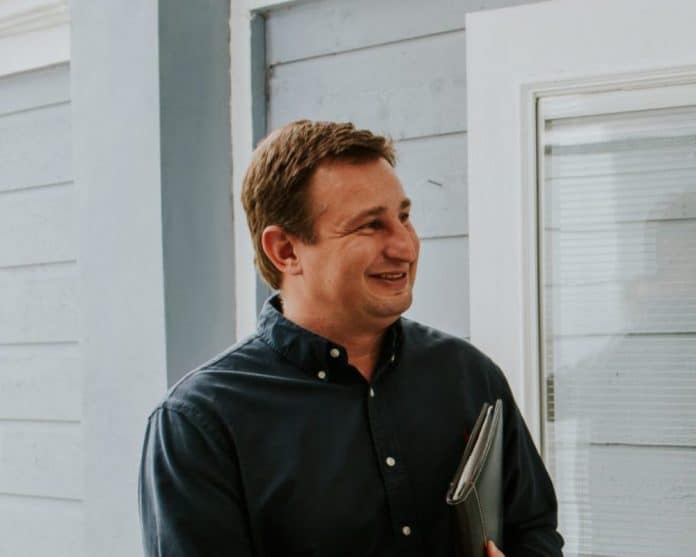 In the most hotly contested race in the Florida Legislature this year, former state Rep. Jason Brodeur is heading to the Senate after a close win and spending a lot of money.
The Oviedo Republican will now represent all of Seminole County and the western corner of Volusia County after defeating Democrat Patricia Sigman in state Senate District 9.
The margin of victory for Brodeur was 3 percent, just 8,000 votes after a very contentious campaign.
Florida Daily talked to Brodeur after his Election Day win.
"A lot of people are exhausted this year," Brodeur told Florida Daily. Brodeur said he thinks the key to his win was expanded outreach during the pandemic as his team knocked on 90,000 doors.
"Races are about connecting with voters and in the age of COVID, you really have to try something different. Although we knocked on 90,000 doors for this cycle, we did 300,000 text messages and we did 200,000 phone calls," he said.
Sigman, meanwhile, refused multiple interview requests from Florida Daily and other media outlets. Instead, she ran a host of television ads and flooded mailboxes with political mailers.
Brodeur said that the lack of direct contact hurt his opponent.
"It's no longer good enough to just not like Trump in order to win. You have to have a vision for what you want to do," Brodeur told Florida Daily.
Brodeur said having his cell phone number on his mailers helped his campaign immensely, noting that he spent weeks answering calls and text mails.
Spending more than $1 million on the race helped perhaps more than anything and Brodeur admitted campaigns have to reach people where they are, both by television and digital media.
As for Sigman, she only released a statement after the election.
"These past eleven months have been some of the most rewarding of my life as I got to speak with the people of Central Florida about the issues that matter to them. While I wish we had been successful tonight, it does not change the immense value of the work we've done to advance a positive agenda that put the people first. Thank you to everyone who supported our campaign and know that I will always continue to fight on behalf of Floridians against the powerful in our state," she said.
Sigman did not even call Brodeur to concede and he weighed in on that fact.
"I don't really have any feelings on it. I've been through a number of races before. Some folks call and some folks don't," Brodeur told Florida Daily the day after the election.
Brodeur said he is looking forward. Florida Daily asked him how he planned to work across the aisle in the Florida Senate as he promised in a television ad.
"The history of my legislative focus has been in vulnerable populations. Whether we are talking about kids with disabilities, whether we are talking about veterans, whether we are talking about the elderly, all of these are non-partisan issues. I think the role of government is to help the most vulnerable, and so I think that is going to be a big focus as I move into the Senate," he said.
A major focus for Democrats in the Legislature will be replacing Florida's unemployment system. While he did not sound ready to go that far, Brodeur sounded more than open to the idea of reforming it.
"It was supposed to work, but what we got was a lemon," Brodeur about the system he voted for in 2011. However, he did not commit to fully replacing it, saying that was one approach. He was open to "an upgrade to the system so that it works the way it was intended to work, which is those who are eligible for the benefits should be able to get them in a reasonable time frame."
Brodeur said one of his major focuses will be speeding up benefits, insisting it should not take two months to receive a check.
Another of the new senator's major priorities will be the environment. Brodeur pointed out that most of the focus in the Legislature about the environment has been on the Everglades, Lake Okeechobee and beaches. He said he wants to make sure money is spent on water quality projects and keeping Central Florida springs including Wekiva and Blue, clean. He said he also wants to make sure the waters of Lake Jesup and the St. Johns River are up to standard.
Reach Mike Synan at mike.synan@floridadaily.com.
Latest posts by MIKE SYNAN
(see all)