This week, state Sen. Jason Brodeur, R-Sanford, introduced a bill to expand legal protections in Florida's Right to Farm Act.
Brodeur's office offered some of the details on the bill.
"The Florida Right to Farm Act currently protects a farm that conforms to generally accepted agricultural and management practices from lawsuits alleging that the activities on the farm constitute a nuisance. The legislation filed today expands protections in current law to protect farmers from lawsuits based on their routine farming and agricultural activities," Brodeur's office noted. "The bill restricts additional types of civil lawsuits based on farming activities to include negligence, trespass, personal injury, strict liability, rather than only suits alleging that a farming activity is a nuisance. The bill requires a plaintiff to prove by clear and convincing evidence that a farming activity does not comply with state and federal environmental laws, regulations, or best management practices.
"The legislation also limits plaintiffs who may bring a nuisance lawsuit based on a farming activity to those located within one-half mile of the activity and limits damage awards to the market value of any property harmed by the nuisance. Unsuccessful plaintiffs would be required to pay the defendant farm's attorney fees and costs in the limited circumstances that the lawsuit was based on a farming activity complying with environmental laws and agricultural management practices. Additionally, the bill adds agritourism to the definition of farm operation," Brodeur's office added.
The bill has the support of the Senate's president.
"Our state has experienced tremendous growth since Florida's Right to Farm Act was originally passed in 1979, and it's time to update this important law so existing farm work and complimentary agritourism activities are protected," said state Senate President Wilton Simpson, R-Trilby. "We frequently update our laws to recognize changes in other industries, and I want to make sure our hardworking Florida farmers aren't left behind."
"As more and more people leave densely populated areas of the country and relocate to rural areas of our state, residential development encroaches on our rural areas. Friction between these competing land uses can lead to litigation that threatens the survival of legacy farming communities," said Brodeur. "While we are always happy to welcome more Floridians, we also have to preserve existing farms that contribute to our economy and food supply. This legislation strikes the right balance by modernizing Florida's existing Right to Farm Act."
Brodeur's bill was sent to the Judiciary; the Environment and Natural Resources; and the Rules Committees. The Judiciary Committee will take up the bill next week.
Reach Kevin Derby at kevin.derby@floridadaily.com.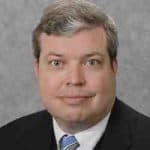 Latest posts by Kevin Derby
(see all)