With Bay County still recovering from Hurricane Michael, which devastated the Panhandle back in October, state Rep. Jay Trumbull, R-Panama City, is ready to use a new perch to help his home base out.
On Tuesday, Trumbull weighed in on being named by Florida House Speaker Jose Oliva, R-Miami, to lead the House Appropriations Subcommittee for Transportation and Tourism. The Panama City Republican said he plans to use the new assignment to help the Panhandle.
"This is a great honor, and I am pleased and thankful for the opportunity to lead this committee," said Trumbull. "But this is more than just an opportunity for me personally; this is an opportunity for Bay County and the entire Panhandle who are suffering after the impact of Hurricane Michael and will continue to need an advocate for economic development as we continue to rebuild."
Trumbull also insisted that the two areas he will be focusing on are connected.
"In Florida, transportation and tourism go hand in hand, and under Speaker Oliva's direction, we finally have an opportunity to get some things right," Trumbull said. "We want to put the state of Florida on a path to becoming the number one opportunity destination in the world, and in the process, we will make sure that the Panhandle takes a leadership role."
Trumbull noted that he is working with leaders in both Tallahassee and Washington D.C, including the White House and U.S. Rep. Neal Dunn, R-Fla., to help the Panhandle recover.
First elected to the Florida House in 2014 and currently representing parts of Bay County, the Panama City native is now entering his third term. One of the younger members of the House–he turns 30 in February–Trumbull sits on a number of key committees including the Appropriations, the Rules and the State Affairs Committees. He also sits on the Joint Legislative Budget Commission.
Kevin Derby can be reached at Kevin.Derby@floridadaily.com.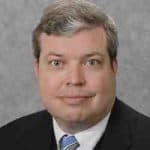 Latest posts by Kevin Derby
(see all)