Incoming Lt. Gov. Jeanette Nuñez announced announced on Monday that she is bringing Alex Garcia to serve as her chief of staff.
"I am excited to announce that Alex Garcia has accepted the position to serve as my chief of staff and help lead my team," said Jeanette Nuñez. "Alex has a storied history with our great state. He is an experienced, reliable and diligent leader with a unique set of skills working at both local and national levels. I am confident that under his leadership, my staff and I are in good hands."
"Garcia comes to the DeSantis-Nuñez Administration following a stint as the Political Director for House Campaigns at the Republican Party of Florida. Prior to that position, he worked as Deputy State Director for the Republican National Committee's Florida Victory program where during his tenure, Garcia oversaw Hispanic Initiatives and field operations for the Sunshine State," Nuñez's team noted on Monday. "From 2011 – 2013, Garcia worked in the Florida Legislature as a Legislative Aide in the House and Senate. In this position, he oversaw research and strategies for moving legislation and policy items through the legislative process, while also spearheading various community events and advisory committees. Previously, Garcia served as the Campaign Manager for the Michael Bileca for State Representative in 2012 and the Deputy Campaign Manager for the Anitere Flores for State Senate campaign in the 2010 election cycle."
Garcia weighed in on his new responsibilities on Monday.
"I am honored to be given the opportunity to serve the first Latina Lieutenant Governor and the residents of the State of Florida. I am also humbled and grateful for the opportunity to implement the bold vision of the DeSantis-Nuñez Administration and to be part of this incredibly talented team," he said.
Incoming Gov. Ron DeSantis and Nuñez will be sworn in next month.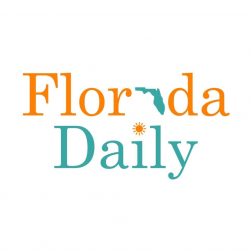 Latest posts by Florida Daily
(see all)