The Republican State Leadership Committee (RSLC) showcased incoming Lt. Gov. Jeanette Nuñez as a "statewide trailblazer" as she readies to take office.
Neri Martinez, the executive director of the RSLC's Future Majority Project, sent out a memo on Monday, looking at the results from Election Day earlier this month, showcasing minority and female GOP candidates for state office.
"Since 2011, when the Republican State Leadership Committee's (RSLC) Future Majority Project (FMP) and Right Women, Right Now (RWRN) initiatives were launched, the RSLC has helped elect over 120 new diverse and over 665 new women legislators into office," Martinez noted. "As of 2016, these successes expanded to all 50 states and we continued to grow this midterm. These candidates represent the full diversity of our party and nation. The strength of their leadership was instrumental in helping Republicans continue to control 62 out of 99 legislative chambers, 25 of 45 Lt. Governors, and at least 27 of 51 Secretaries of State including Puerto Rico. Through the FMP and RWRN initiatives, the RSLC has invested nearly $30 million, including $8 million in the 2017-2018 cycle alone, to build the future of the Republican Party.
"In a historic year for women, minority, and gay candidates, we saw over 200 diverse and over 1000 women run for state level office on the Republican ticket. While the RSLC supported hundreds of great Republican candidates across the country, we chose to feature 90 of these outstanding individuals in five rounds of our '18 in '18′ Races to Watch lists," Martinez added. "This cycle, we invested over $8 million to help FMP and RWRN candidates gain or maintain their seats. In total, over 160 new Republican women won their seats in 45 states and 65 chambers, and at least 20 new diverse candidates won their seats in 12 states and 14 chambers. Of these history making winners, 33 candidates were featured in one of our '18 in '18′ Races to Watch lists."
Martinez included Nuñez at the top of the RSLC's "Statewide Trailblazers" list.
"In one of the most hotly contested statewide elections of the night, former Florida Speaker Pro Tempore Jeanette Nuñez became the first Hispanic female lieutenant governor and statewide elected official in her state's history and only the second Hispanic female lieutenant governor in the country, both of them being Republican," Martinez noted.
Working with the Republican Lieutenant Governors Association the RSLC spent $100,000 to help Nuñez, who was the running mate for former U.S. Rep. Ron DeSantis, R-Fla.
There are some prominent Florida Republican ties to the RSLC with former state Attorney General Bill McCollum, who served two decades in Congress, serving as the group's board chairman. Former Florida House Speaker Steve Crisafulli also sits on the RSLC board.
Nuñez, who is 46, served as a legislative aide in Tallahassee before being elected to represent parts of Miami Dade in 2010. During her time in the House, she rose to become speaker pro tempore.
Kevin Derby can be reached at Kevin.Derby@floridadaily.com.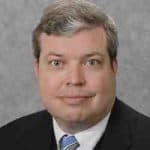 Latest posts by Kevin Derby
(see all)