With the federal census coming up in March and running through June, on Monday, Gov. Ron DeSantis tapped Lt. Gov. Jeanette Nuñez to lead Florida's 2020 Census Statewide Complete Count Committee which "will coordinate with the U.S. Census Bureau to ensure Floridians are accurately reflected in the federal count."
Besides naming Nuñez to chair the committee, DeSantis also named other members of it on Monday.
"The United States Constitution mandates a national census count be conducted every 10 years and Florida will do its part to support the federal government's efforts," said DeSantis. "Florida's Complete Count Committee will coordinate with the U.S. Census Bureau, local governments and stakeholders across Florida to fulfill this important duty. I have appointed Lieutenant Governor Jeanette Nuñez to lead a group of diverse committee members from across the state to help facilitate a complete and accurate count."
"I would like to thank Governor DeSantis for appointing me to lead Florida's Complete Count Committee, which will support the U.S. Census Bureau's work to facilitate an accurate population count in Florida," said Nuñez. "The U.S. Census provides critical information to ensure our citizens are being well-served. As the third most populous state in the nation, with an incredibly diverse population, I look forward to working with leaders and stakeholders across the Sunshine State to ensure the voices of our residents are heard during this important process."
DeSantis made the following appointments to Florida's 2020 Census Statewide Complete Count Committee:
Chair
Jeanette Nuñez, Lieutenant Governor of Florida
Committee Members
Charlotte Brand Audie, Florida Outdoor Advertising Association
Esteban Bovo, Commissioner, Miami-Dade County
Danny Burgess, Executive Director, Florida Department of Veterans' Affairs
Ginger Delegal, Florida Association of Counties
Erik Dellenback, Faith and Community Based Liaison to the Governor
Maj. Gen. James Eifert, Adjutant General of Florida
Marsha Ellison, Chair, Florida State Conference of NAACP, Chair of Florida's Civic Engagement Committee
Fmr. Florida House Speaker Tom Feeney, Associated Industries of Florida
Glen Gilzean, Urban League of Florida
Bill Herrle, National Federation of Independent Business
Jeff Johnson, AARP Florida
Brian Lamb, Board of Governors, State University System
Arturo Lopez, Coalition of Florida Farm Workers
Andrea Messina, Florida School Board Association
Jared Moskowitz, Director, Florida Division of Emergency Management
Rick Owen, United Way
Marina Pavlov, Florida Association of Nonprofit Organizations
Paola Pierre, Haitian American Chamber of Commerce
Maria Pinzon, Hispanic Services Council
Leeanne Sacino, Florida Coalition to End Homelessness
Rajat Sharma, President of the Asian American Federation of Florida
Michael Sittig, Florida League of Cities
Brad Swanson, Florida Internet and Television Association
Mark Wilson, Florida Chamber of Commerce
Reach Kevin Derby at kevin.derby@floridadaily.com.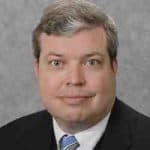 Latest posts by Kevin Derby
(see all)