 While he didn't win the Democratic gubernatorial nomination, billionaire Jeff Greene continues to help his party with funds.
Greene noted that he had sent $100,000 to U.S. Sen. Bill Nelson, D-Fla., who is trying to fend off Gov. Rick Scott in next week's elections and another $100,000 to Tallahassee Mayor Andrew Gillum, the Democratic gubernatorial nominee. Greene also sent $25,000 to lobbyist and attorney Nikki Fried who is running for governor and to several state Senate candidates. In the final days of the Democratic gubernatorial primary, Greene announced he was going to put $5 million into his Florida Defense Fund PAC to help Democrats flip the state Senate.
"I've always said: there is nothing more important to me than getting a Democrat in the governor's office and sending Rick Scott back to Naples once and for all," Greene said. "These next few days are the most pivotal in this election, and I am proud to do my part when it matters most."
Greene also tried to echo Gillum's campaign catch phrase.
"When we work together, and vote together, we win together, Greene said. "Let's 'Bring it Home.'"
When he ran for the Democratic nomination in the 2010 U.S. Senate race, Greene spent $24 million but he was blown out by then U.S. Rep. Kendrick Meek, D-Fla.
Greene was a late entry into the gubernatorial race. Despite polling well during the summer, Greene faded as the primary drew near, thanks in part to accusations that he smacked a woman on the arm. Greene placed fourth in the primary, taking around 10 percent and finishing far behind Gillum.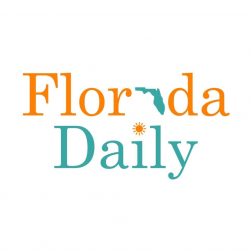 Latest posts by Florida Daily
(see all)