Billionaire Jeff Greene launched his bid for the Democratic gubernatorial nomination earlier this month and, after a slow start, has ramped up his campaign.
Greene filed his paperwork to enter the race at the start of the month but he has had a slow start to his bid, even missing debates with the other Democratic candidates. But in recent days, Greene has stepped up his activity, including taking aim at the Trump administration on immigration policy.
"This Father's Day weekend, I am unendingly grateful for the love of my wife and three young sons, the greatest gifts I have ever received," Greene said on Saturday. "But I cannot help but draw a stark contrast between my family's own joy and the indescribable heartache being felt by those families on our country's southern border. No matter where you are from, the language you speak, religion you practice, or the color of your skin, families are families and people are people — yet they are not being treated as such. Under the guise of being tough, the Trump administration has proven to be despicable, heartless, and inhumane.
"Respect for family and every individual are the backbone of our United States; these policies are spineless," Greene added. "Infants and children are quite literally being snatched from their parents and held in warehouses and tent cities…what have we come to? What insanity is this? This isn't an issue of political party, but human decency. Democrats or Republicans, we are all Americans — and we cannot stand for this. I will not be silent, and neither should you. As Governor, I will do everything in my power to end reprehensible policies such as these."
With wealth estimated at near $4 billion, Greene is expected to tap into that wealth for his gubernatorial bid. Greene even told the Associated Press last week that he could spend as much as $200 million in his gubernatorial campaign. He could also support other Democrats throughout the Sunshine State with his funds.
When he ran for the Democratic nomination in the 2010 U.S. Senate race, Greene spent $24 million but he was blown out by then U.S. Rep. Kendrick Meek, D-Fla.
Greene faces a crowded primary including Tallahassee Mayor Andrew Gillum, former U.S. Rep. Gwen Graham, D-Fla., businessman Chris King and former Miami Beach Mayor Philip Levine. Polls show around half of Florida Democrats remain undecided.
Kevin Derby can be reached at Kevin.Derby@floridadaily.com.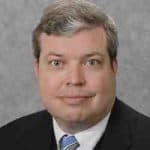 Latest posts by Kevin Derby
(see all)
Marco Rubio, Cory Mills Team Up on Bill to Crack Down on Illegal Gold Mining

- September 23, 2023, 9:00 pm

Jared Moskowitz, Garret Graves: Time to Get FEMA Out of DHS Control, Make a Cabinet Level Agency

- September 22, 2023, 8:00 pm

HUD Offers Almost 30 Waivers to Help State, Local Governments With Hurricane Idalia Recovery

- September 22, 2023, 10:00 am