The days of Chuck Robb, Bill Clinton, Al Gore and the Democratic Leadership Council (DLC) might be in the rear view mirror but there are still some Democrats trying to claim the center even as the party continues to lurch to the left.
As Democrats look to flip the U.S. House in November, the New Democrat Coalition (NDC) in Congress and its PAC could be playing a large role in their efforts, including being active in the Sunshine State.
This month, the NDC, led by chairman U.S. Rep. Jim Himes, D-Ct., unveiled its "Economic Opportunity Agenda: A Future that Works" plan which calls for giving "every American access to the tools to succeed in the 21st century economy," the elimination of "obstacles for Americans to access middle-skill jobs and close the opportunity gap" and the creation of a culture of lifelong learning and make it easier for workers to invest in their future."
Himes weighed in his group's economic plan.
"As wage growth stagnates and traditional jobs change or disappear, prosperity seems to recede from an ever-growing number of American workers," Himes said. "We believe that the enactment of these policies and others like them is necessary to achieve broadly-shared economic prosperity and to rebuild the social and political stability eroded by kitchen table economic anxiety. Addressing the unique economic challenges of today and tomorrow must be the next progressive advance."
The task force which helped create the plan included a freshmen Democrat from the Sunshine State–U.S. Rep. Darren Soto who is facing a challenge from his left by former U.S. Rep. Alan Grayson, D-Fla., in the primary.
This week, the group unveiled its first position paper on "Closing the Skills and Opportunity Gaps" which U.S. Rep. Seth Moulton, D-Mass., a possible presidential candidate in 2020, helped craft.
"We need to implement policies to help students and workers adapt, including modernizing and expanding access to skills training and formal and vocational education to help workers upskill and change occupations," Moulton said on Thursday. "The Coalition will continue to explore innovative policies that support the development and education of our students and workers as they prepare for the changing economy. Our approach must be holistic, encouraging companies to reform hiring practices, giving workers the skills they need, making education and training accessible and affordable, and raising the prestige and cultural value of educational pathways that focus on career ready skills, things like vocational education. Everyone deserves a chance at the American Dream."
U.S. Rep. Charlie Crist, D-Fla., applauded the New Democrats this week.
"Americans need #AFutureThatWorks – better access to education & employment training so workers can climb the ladder of success in our 21st century economy," Crist posted on Twitter this week. "Proud to join fellow @HouseNewsDems in unveiling our #EconomicOpportunityAgenda, putting the people first!"
In the meantime, the New Dems PAC, led by U.S. Rep. Scott Peters, D-Calif., is getting active for November. The PAC describes itself as backing "forward-thinking, pro-growth lawmakers committed to seeking pragmatic solutions that will foster a new era of American prosperity at home and keep our families secure from threats around the world" who will help "re-elect House New Dems and elect new, like-minded leaders who can help develop a positive policy agenda and message."
The New Dems are lined up behind "moderate Democrats" in Florida backing Democratic U.S. Reps. Crist, Val Demings, Al Lawson, Stephanie Murphy, Soto and Debbie Wasserman Schultz. They've also waded into the competitive primary to see who takes on U.S. Rep. Brian Mast, R-Fla., in November, backing attorney and Obama administration official Lauren Baer over Navy veteran and attorney Pam Keith.
"Attorney and foreign policy expert Lauren Baer comes from a family of local business owners who taught her the value of a strong Florida economy and the importance of public service," the New Dem PAC notes about Baer. "Lauren served as an official in the Obama Administration for several years, where she was responsible for ensuring that the promotion of U.S. values remained central to foreign policy and advised on a range of critical national security issues. With a reputation for strong management skills and success with working across the aisle, Lauren's experience will help her win in a district whose constituents want a common sense representative focused on solutions."
They've also put two other candidates in Florida on their "watch list," signaling out Nancy Soderberg, who served on the National Security Council in the Clinton administration and is now running for the open seat currently held by gubernatorial hopeful U.S. Rep. Ron DeSantis, R-Fla., and activist Debbie Mucarsel-Powell who is looking to defeat U.S. Rep. Carlos Curbelo, R-Fla., in November.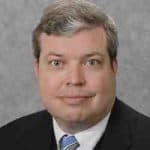 Latest posts by Kevin Derby
(see all)