State CFO Jimmy Patronis is calling for a closer look at how genetic data companies share their information.
Pointing to "news that FamilyTreeDNA shared genetic data with the FBI and that 23andMe will profit off genetic data by inking a deal with pharmaceutical giant GlaxoSmithKline," Patronis called "on DNA-testing companies like 23andMe, FamilyTreeDNA, and Ancestry to treat DNA as a medical record before sharing genetic data."
Patronis weighed in on the matter on Thursday.
"The decision by FamilyTreeDNA to willingly hand over sensitive genetic data to the FBI raises the question of transparency at popular DNA-testing companies. Sharing DNA data with the government sounds more like 'Westworld' and is a dangerous precedent. This is not the first time these companies have shared data, preying on the customer's trust," Patronis said.
"In July 2018, 23andMe inked a $300 million deal with big pharma company GlaxoSmithKline and I have serious questions about how customers are notified of such deals. While DNA testing companies defend their actions because customers 'opt-in' to blanket privacy policies, customers must be able to reevaluate their willingness to have their genome data shared outside the original intent," Patronis added. "Before medical records can be released, explicit consent is required. Your DNA contains health data regardless if that is specifically tested. I'm calling on DNA-testing companies to treat your DNA information as such and implement a transparent notification and release process prior to inking deals for profit and sharing data with government entities. In the age of digital hacks, it is vital that DNA-testing companies allow ample opportunity for customers to protect their data."
Patronis showcased proposals in the Legislature to "life insurance companies from considering genetic information when setting rates or denying policies" which will "further protect citizens by preventing insurers from requiring or soliciting genetic test results in any manner for any insurance purpose." The bill from state Sen. Aaron Bean, R-Fernandina Beach, passed the Banking and Insurance Committee on Monday while the House version championed by state Rep. Jayer Williamson, R-Pace, cleared the  Health Market Reform Subcommittee on Wednesday. Patronis is backing the proposals.
"This bill protects Floridians' private genetic information from companies seeking to sell their data for a profit. No one should be denied life insurance simply because they took a DNA test without reading the fine print. CFO Patronis' support for this legislation is essential and shows his dedication to protecting Floridians' personal information," Bean said on Thursday.
 "Misleading customers and profiting off uninformed Floridians must stop. We must do everything possible to secure Floridians' DNA data. It's a shocking reality that this sensitive information could be used to increase life insurance rates or even deny someone a policy. Thank you to CFO Patronis for making this issue a priority," Williamson said.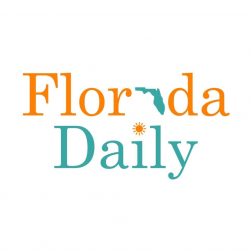 Latest posts by Florida Daily
(see all)