Last week, state Chief Financial Officer (CFO) and State Fire Marshal Jimmy Patronis highlighted proposed legislation to provide Post-Traumatic Stress Disorder (PTSD) coverage for Florida's emergency dispatchers and Crime Scene Investigators (CSI).
In 2018, Patronis successfully championed legislation to provide vital PTSD benefits for Florida's first responders under the state's workers' compensation system. Senate Bill 352 and House Bill 337, filed recently for the 2023 Legislative Session by state Sen. Danny Burgess, R-Zephyrhills, and state Rep. Fiona McFarland, R-Sarasota, will expand those same coverages to civilian emergency support personnel who are also impacted by the effects of PTSD.
"Florida's first responders work day and night to keep us safe, exposing themselves to unthinkable tragedies on a daily basis. Our 911 dispatchers and Crime Scene Investigators also work tirelessly to support our first responders and are exposed to the same life threatening impacts of PTSD. We must work together to ensure everyone in Florida's first responder community, including our civilian emergency support personnel, have easy access to the help they need so they can continue to keep our communities safe. Thank you to Senator Burgess and Representative McFarland for championing this legislation and helping tackle PTSD in these vital emergency support professions," Patronis said.
"As the first point of contact in an emergency, our 911 public safety telecommunicators often witness tragedy and trauma. The same is true for civilian forensic investigators on the scene of an accident or crime. These men and women are exposed to disturbing situations and should have access to the same mental health services as uniformed investigators. This bill provides the option for counseling if these individuals suffer from service related post-traumatic stress, ensuring that they receive the necessary care and support," said Burgess.
"During Hurricane Ian, the winds were too high to send first responders out on the roads, which meant that our 911 dispatchers couldn't send support where it was needed. As dispatchers stayed on the phone with people throughout the night who were suffering through high winds, flooding, fire, and medical emergencies, all they could offer were directions, solace, and their voice, and I know that burden of not being able to help has stayed with them. Our civilian forensic investigators also carry the burden of their work with them—gruesome images from the same devastating crime scenes that our uniformed investigators witness through their work protecting our communities. This bill ensures that in the state of Florida, if you suffer from post-traumatic stress resulting from your service on the job, you'll have the coverage you need for counseling," said McFarland.
Sarasota County Sheriff Kurt Hoffman is backing the proposal.
"As sheriff I'm always amazed at the unnoticed hard work done by our 911 dispatchers and our civilian crime scene personnel. Their day to day work often requires them to deal death, trauma and puts them in a position to witness horrific crimes. This bill extends to those dedicated civilian personnel access to PTSD treatment and counseling that they deserve and as Sheriff I wholeheartedly support this legislation," he said.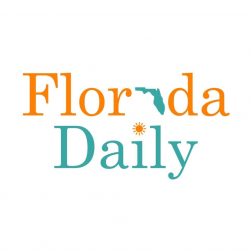 Latest posts by Florida Daily
(see all)