 On Tuesday, Florida Chief Financial Officer (CFO) Jimmy Patronis signed a directive banning the use of TikTok on Department of Financial Services (DFS) devices and in DFS facilities.
Increasingly in recent weeks, concerns have been raised about TikTok's connections to the Chinese regime.
"TikTok's own privacy policy states that the video-sharing application records keystroke patterns entered on devices that have downloaded the app. Additionally, China's 2017 National Intelligence Law requires all companies based in China grant on-demand records access to Chinese intelligence agencies," the CFO's office noted.
"My top priority as Florida's CFO is to protect our state from fraud and scams, including all major cybersecurity threats. As we've seen with the recent unprecedented Twitter hacks, we must take bold action now to protect our data and our devices from these very real security risks. The threat TikTok presents far outweighs any benefit the application could provide to official business of the agency and that is why I have decided to immediately ban the application from DFS devices and use of the app within our facilities. With reports of direct ties to the Communist Party of China, TikTok is a major security risk to the state of Florida and to the United States, and it has no place on state devices," Patronis said on Tuesday.
At the start of the year, Patronis noted that some military branches banned the use of TikTok on government-issued phones and warned that it poses data security risks.
"With the U.S. military's security concerns over the app TikTok, I urge all Floridians to use caution when downloading and using apps. With an estimated 4.2 million apps available in the Google Play and Apple App Stores alone, you must remember to follow a few important safety tips to protect yourself and your families' data from falling into the wrong hands," Patronis said back in January.
Reach Kevin Derby at kevin.derby@floridadaily.com.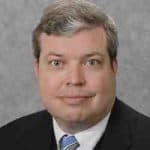 Latest posts by Kevin Derby
(see all)