After kicking off a new effort to take on fraud earlier this month, state CFO Jimmy Patronis focused his efforts on robocalls and scams on Wednesday.
Patronis applauded telephone companies for their efforts to crack down on robocalls by displaying verified numbers and he called on wireless carriers to waive scam ID fees for seniors.
"Cell phone spoofing calls aren't just a nuisance, they can cost you hundreds or even thousands of dollars. Last year Americans received 26.3 billion robocalls and reports even suggest that this year nearly half of U.S. cell phone calls will be scams. The news that telecom companies are working together is a giant step toward helping end cell phone spoofing scams," Patronis said.
"But we must keep working to stay ahead of criminals," Patronis added. "That's why I am challenging all telephone carriers to immediately waive the scam ID fee for seniors. Some carriers have already stepped up and do not impose these fees. I believe the others should at minimum help safeguard our seniors by waiving these fees. My new Fraud Free Florida initiative is about collaboration—working together to end these scam calls will help fight fraud in our state."
Earlier this month, Patronis established Fraud Free Florida which is "aimed at better coordinating collective investigative efforts to protect Florida's large population, especially seniors, from scam artists."
"The initiative will bring together statewide law enforcement officials, local state attorneys, private sector stakeholders, and members of CFO Patronis' fraud investigative teams. Its goal will be to help Florida stay ahead of new scams and take on rampant fraud already taking place including fraud at unscrupulous opioid treatment centers, public assistance fraud, identity theft, and cybersecurity issues," the state CFO's office noted at the start of the month when it launched Fraud Free Florida.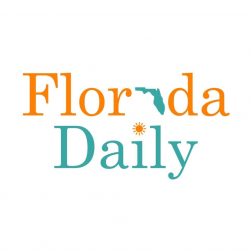 Latest posts by Florida Daily
(see all)