This week, Florida Chief Financial Officer (CFO) Jimmy Patronis continued his efforts to recruit businesses to the Sunshine State.
Patronis wrote businesses located in New York, Chicago, and California, calling on them to look at relocating to Florida. He pointed to the lack of a state income tax, the state's tax climate, regulations and higher education institutions.
"My message to businesses in California, Chicago and New York is simple: your politicians don't appreciate you," Patronis said. "While states like New York and California over-regulate and over-tax their businesses, Florida has a business-friendly climate with no personal income tax and limits on burdensome regulations.
Patronis also looked to contrast public safety in Florida to that in Chicago.
"In contrast with Chicago where they can't keep the public safe, Florida is one of the safest states to live and run your business as we have hit a nearly 49-year low in crime rates thanks to a robust network of dedicated first responders," Patronis said. "From the Panhandle to the Keys, our state is a beautiful place to live and work and I'm here to tell the world that Florida is open for business!"
Patronis has been increasingly focused on trying to bring businesses to Florida. Last month, he sent a letter to Tesla and SpaceX founder Elon Musk encouraging him to leave California and relocate his businesses to the Sunshine State due to lower taxes. Earlier this month, Patronis met with Uber's vice president of facilities to urge the company to move from Florida and escape "California's burdensome regulations" which are "threatening to destroy their innovative business model."
Reach Kevin Derby at kevin.derby@floridadaily.com.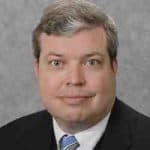 Latest posts by Kevin Derby
(see all)