In his role as state fire marshal, Florida Chief Financial Officer (CFO) Jimmy Patronis continues to focus on getting the Sunshine State ready for the threat of coronavirus.
On Wednesday, Patronis had an operational readiness call on coronavirus with the executive board of the Florida Fire Chiefs Association. Also on the call was state Rep. Cary Pigman, R-Avon Park,  who is a medical doctor and the chairman of the Florida House Health Market Reform Subcommittee.
"In the event coronavirus makes its way to Florida – our first responders are the tip of the spear when it comes to saving lives and reducing the magnitude of its spread. What we're hearing from our first responders is any call-to-action on the coronavirus may require a multi-regional response – so we must ensure our first responders are coordinating and talking to each other in case we need to move people or assets around the state," Patronis said after the call. "On the call, we highlighted the importance of training exercises on responding to the virus. Whether they're live-action, or table topic exercises, it's important our firefighters are re-familiarizing themselves with procedures for dealing with infectious disease.
"Many experts believe it's not a question of 'if' but 'when' the infection spreads throughout the United States, so we're going to keep working with our first responders to make sure they're getting the equipment and information they need to keep our communities safe," Patronis added.
On Tuesday, Patronis spoke with U.S. Sen. Rick Scott, R-Fla., on preparedness activities including availability of drugs and equipment and the Center for Disease Control's (CDC) protocols for testing.
"When I travel the state and meet with our first responders to assess their readiness for coronavirus, many topics surrounding the federal response come up. So having a direct line of communication to Washington is critical to ensuring our first responders are armed with the best and most up to date information available. We're lucky to have someone like Senator Scott who's fighting to ensure federal officials keep our first responders updated as new information becomes available on the virus," Patronis said after the call.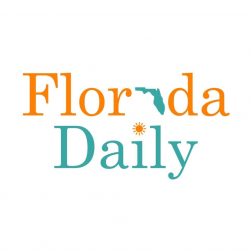 Latest posts by Florida Daily
(see all)