 With students across Florida taking classes online due to the coronavirus pandemic and April being Financial Literacy Month, Florida Chief Financial Officer (CFO) Jimmy Patronis showcased online financial literacy classes.
At the end of last week, Patronis noted the Florida Department of Financial Services (DFS) offers financial literacy classes online and wrote to school superintendents across the state about them.
"As Florida's students and teachers throughout our state adjust to the impacts of COVID-19, I wanted to provide vital financial literacy resources that can be taught at home or incorporated into online learning. Financial literacy is an important key to a strong financial future and learning the basics of credit, budgeting, savings, and investing, can further prepare students for financial success," Patronis said.
The Florida Department of Financial Services (DFS) offers the following online financial literacy resources for students:
CLIMB, Children Learning the Importance of Money Basics –www.myfloridacfo.com/climb/
This financial literacy program is for youth ages 10 and under. This online adventure tells the story of Sammie, the Saving Scottie, through a series of animated videos as he learns the basics of money management. Topics include budgeting, saving and the difference between needs and wants, with the goal to help start the conversation about money basics, while making it fun and engaging for Florida's early learners.
Finance Your Future which can be found at FinanceYourFuture.MyFloridaCFO.com. These online courses strive to be a comprehensive, yet simple overview of various financial topics like banking, budgeting and saving, credit and debt, insurance and financial frauds and scams. These courses are designed for middle and high school students as well as parents, teachers and other adults. This program is approved by the Department of Education as meeting the Financial literacy standards and contains modules, assessments and an instructor portal to assist teachers with implementation of the program.
Reach Kevin Derby at kevin.derby@floridadaily.com.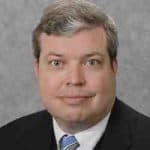 Latest posts by Kevin Derby
(see all)