This week, Florida Chief Financial Officer (CFO) Jimmy Patronis held a call with the Executive Boards of the Florida Fire Chiefs Association and the Florida Professional Firefighters to receive updates on COVID-19 response efforts from first responders statewide.
As state CFO, Patronis is also the state fire marshal.
Patronis weighed in on Wednesday after the call.
"Today, I heard from firefighters from across the state on their ongoing response and recovery efforts related to COVID-19. My office continues working with fire chiefs to capture and monitor vital data on the impacts of the virus to their workforce, as the threat of exposure can take fire personnel off-line for extended periods of time," Patronis said.
"With nearly 380 firefighters statewide taken off the frontlines due to the threat of COVID-19, this data is crucial to our fire departments who work to support each other and protect our communities. I cannot thank these brave men and women enough for their tireless efforts to keep us safe as we work together to safely reopen our state," he added.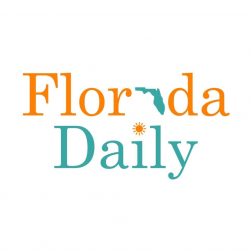 Latest posts by Florida Daily
(see all)