This week, Florida Chief Financial Officer (CFO) Jimmy Patronis weighed in on reports that U.S. Senate Democrats are proposing to change the Internal Revenue Service's (IRS) reporting threshold proposal from $600 to $10,000.
"If the Biden administration thinks moving the reporting threshold by a few thousand dollars changes anything – then he really is disconnected from normal people. He supposedly is trying to shake down billionaires and fight fraud, but he wants to go after middle-class bank accounts and small businesses? He's lying. The entire administration is lying. And they know they're lying," Patronis said.
"They're trying to spend trillions, upon trillions of dollars, and they need hundreds of millions of dollars in taxes to look at the cameras and say with a straight face – it will cost taxpayers nothing – which is a lie. This proposal is the biggest shakedown of the middle class that's ever been publicly aired as a serious policy idea. To think ole-Joe from Scranton thought going to war with the middle class was a good idea is beyond me and is really telling of what the elite on Capitol Hill think they can get away with. It's the kind of idea that would come out of Cuba and Venezuela – not the United States," Patronis added.
"Let me be very clear: Florida's not going to comply with this absurd government overreach. If our elected leaders in Washington fail us – and this becomes law – Florida is not going to comply and we're going to court. Until then we'll keep fighting, and fighting, until this Orwell-like packet of garbage is sent back to the bottom drawer of some bureaucrat's basement at the U.S. Treasury – where it belongs," he said in conclusion.
Earlier this month, Patronis issued an op-ed at
Florida Politics
criticizing the Biden administration's proposal.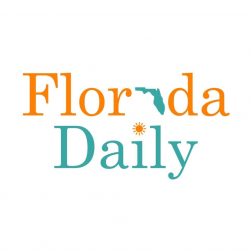 Latest posts by Florida Daily
(see all)