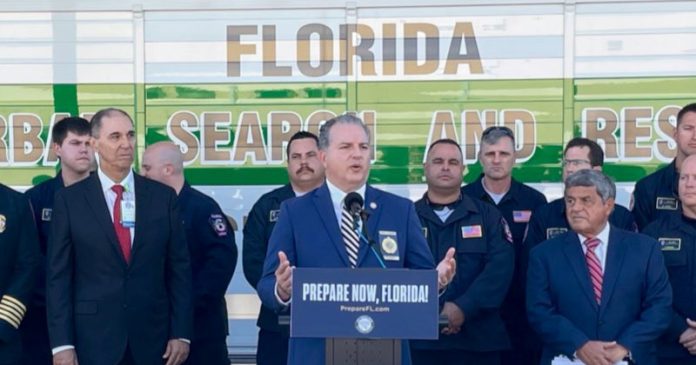 On Wednesday, the first day of the 2022 Atlantic Hurricane Season, at an event in Miami, Florida Chief Financial Officer (CFO) and State Fire Marshal Jimmy Patronis was joined by members of Urban Search & Rescue (US&R) Florida Task Force 2 and Miami Mayor Francis Suarez to urge Floridians to prepare for disasters now before the next hurricane takes aim at Florida.
There are a total of eight US&R teams statewide that are immediately deployed to aid communities that have been impacted by a natural or man-made disaster. Experts recently predicted an above-normal 2022 Hurricane Season with the possibility of up to 21 named storms and six major hurricanes.
"As we begin the 2022 Hurricane Season, it's my top priority to ensure Floridians have the tools and resources they need to prepare for the next storm before it takes aim at our state. Mother nature loves paradise and unfortunately, it's not if but when a storm will strike. While Floridians know all too well the devastation hurricanes can have on their lives, it's sometimes easy to not take the threat seriously. An above-normal hurricane season is predicted this year, with the possibility of up to six major hurricanes. As we've seen in the past, hurricanes can form and strengthen quickly, leaving little time to prepare and evacuate. It's also imperative that Floridians know the warning signs of post-storm fraud and how to avoid being scammed following a storm. Thank you to Mayor Francis Suarez and Urban Search and Rescue Task Force 2 for joining me in Miami today to help educate the public on the importance of having a disaster plan. The time is now to prepare and protect your family, your home, and your business. Do not wait until it's too late," Patronis said.
"A huge thank you to CFO Patronis for coming to Miami today to highlight the importance of preparing for the 2022 Hurricane Season. As Floridians, we know that storms can develop quickly and our dedicated first responders are boots on the ground when a storm hits. Thank you to the CFO for highlighting these brave men and women and recognizing the importance of hurricane preparedness," said Suarez.
Insurance Consumer Advocate Tasha Carter said, "The 2022 Hurricane Season is here and now is the time to ensure you and your family are prepared. It is vital to take action to protect your property including securing adequate insurance coverage or making necessary adjustments. Create a disaster plan that includes taking or downloading your important insurance documents if you must evacuate. Don't wait until a storm is coming to protect your biggest investment – your home. Thank you to CFO Patronis and the Urban Search and Rescue Task Force 2 for helping educate consumers on disaster preparedness and to ensure Floridians are empowered with the tools they need to weather a storm and recover quickly."
State Sen. Ileana Garcia, R-Miami, said, "I appreciate CFO Patronis' commitment to ensuring all Floridians are prepared on the first day of the 2022 Hurricane Season. When disaster strikes, having a plan in place and the proper supplies on hand will protect your family and allow you to recover fast. Thank you to the US&R Teams for their service and support of our communities in their greatest times of need."
State Rep. James Bush, D-Miami, said, "Every Floridian needs to take hurricane season seriously and stock up on essential supplies and finalize your disaster plan with your family. Thank you to CFO Patronis and US&R Task Force 2 for highlighting vital disaster preparedness resources and tips before a storm strikes."
State Rep. Chip LaMarca, R-Lighthouse Point, said, "Thank you to CFO Patronis for highlighting important disaster preparedness information for South Florida residents and Floridians statewide. We all know the danger these storms bring and having a plan in place now could save your life when disaster strikes. Don't wait – prepare for hurricane season immediately. Remember that your belongings can be replaced, but human life cannot."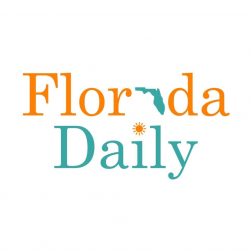 Latest posts by Florida Daily
(see all)