This week, Florida Chief Financial Officer (CFO) Jimmy Patronis, who is also the state fire marshal, held a roundtable event with Orlando firefighters, local officials and first responders to discuss the importance of preparing for the possible spread of the coronavirus in the Sunshine State.
Patronis weighed in on the event after it was held on Wednesday.
"With confirmed cases of coronavirus in Florida we cannot forget about our first responders; they're the tip-of-the-spear when it comes to reducing the impact of this disease on our communities," Patronis said.
"We've already seen an instance in Washington state where first responders entered a facility without protective gear. As a result, more than two-dozen first responders are quarantined and some are experiencing flu like symptoms. That's why we've been meeting with fire chiefs and other first responders to ensure everyone is communicating with their partners effectively and assessing their equipment needs," he continued.
"Thank you to Apopka Mayor Bryan Nelson, Captain John Murray of the Port Canaveral Authority and Central Florida firefighters including Orlando Fire Chief Benjamin Barksdale and Orange County Fire Chief James Fitzgerald for their hard work to ensure Florida's first responders understand their needs, so they can protect themselves and their communities from this deadly virus," Patronis added.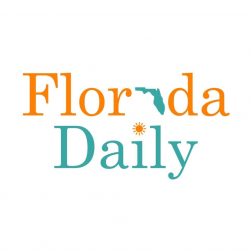 Latest posts by Florida Daily
(see all)