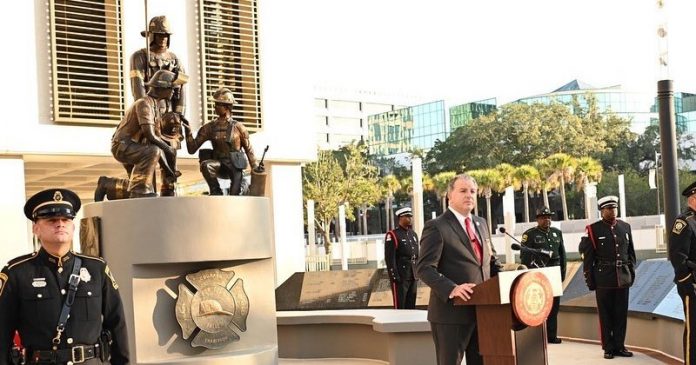 This week, Florida Chief Financial Officer (CFO) and State Fire Marshal Jimmy Patronis hosted the 'Ringing of the Bell' ceremony to honor Florida's fallen firefighters.
During the ceremony, 35 fallen firefighters from years 2017, 2021 and 2022 were honored and their names were inscribed on the Florida Fallen Firefighter Memorial in the Florida Capitol Courtyard.
"Every day and every night, Florida's firefighters stand ready to answer the call, leaving their families behind and risking their lives to keep Floridians safe. These are the brave men and women who, at a moment's notice, rush towards unbelievable danger with one mission – to save lives. Every time they answer a call, they put their lives in harm's way to protect us and they deserve our deepest gratitude. Today, we honor Florida's fallen firefighters, the ones that answered the call but didn't come home. This moment serves as a reminder that selfless service does not come without sacrifice. Please pray for the families of these heroes and may God bless them. Their service and sacrifice will never be forgotten," Patronis said.
A list of the honored fallen firefighters is below:
Jeffery Atkinson
Anthony C. Christensen
Donald DiPetrillo
Lloyd Losinger
Dwain S. Bradshaw
Scott R. Neumann
Brian S. Smith
Thomas M. Barber
Hervè Thomas.
David L. Abernathy
Walter "Pete" Gee
Randall M. Donaldson, Jr.
Jeremy J. Saunders
William C. Donaldson
Jeremy J. McKay
James G. Gunter
Michelle Clore
Jimmy D. Riley
Eric M. Siena
Christopher Allen
Scott Allender
David Anken
Omar Bishr
Randell Burnham
Giovanni Ciancio
Douglas Clemons
Michael Freeland
David Hackett
James Hunt
James Leonard
Mario Moya
George Newsome
Dennis Sams
Dustin Schieber
Mitchell Weldon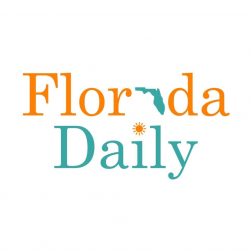 Latest posts by Florida Daily
(see all)