Florida Chief Financial Officer (CFO) Jimmy Patronis is supporting the relaunch of the Hurricane Michael Recovery Loan Program to assist those who were impacted by the Category 5 hurricane in October 2018.
Patronis joined Gov. Ron DeSantis and legislators from the Panhandle in announcing the relaunch on Monday.
Administered by the Florida Housing Finance Corporation (Florida Housing), the homeownership program will provide $10 million in down payment assistance (DPA) to Floridians in the following impacted counties: Bay, Calhoun, Franklin, Gadsden, Gulf, Holmes, Jackson, Liberty, Taylor, Wakulla and Washington.
Patronis, a resident of Panama City, weighed in on the recovery efforts.
"I was honored to join Governor DeSantis today in my hometown of Panama City as he announced $10 million to the Hurricane Michael Recovery Loan Program. Nearly two years ago, Hurricane Michael ripped through the Florida Panhandle as a massive Category 5 storm and every day since these hard-working people have fought to pick up the pieces and rebuild. This assistance is vital to helping our residents recover, especially while they are still dealing with the lingering effects of Michael and now the COVID-19 pandemic. Thank you, Governor DeSantis, for your continued support of Florida panhandle communities," Patronis said.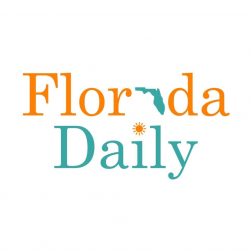 Latest posts by Florida Daily
(see all)