With Hurricane Sally impacting the Florida Panhandle, state Chief Financial Officer (CFO) Jimmy Patronis urges residents to take advantage of the CFO's Insurance Consumer Helpline.
Helpline specialists assist Floridians with insurance-related questions, help individuals review their policies and understand their coverage. Additionally, insurance specialists can help file a claim for damage and offer assistance in the event that customers are having trouble communicating with their insurance company. Floridians can call the toll-free helpline at 1-877-MY-FL-CFO (693-5236), to talk to a knowledgeable insurance specialist Monday-Friday 8 a.m. to 5 p.m. or visit MyFloridaCFO.com.
"Hurricane Sally has brought severe storm surge and flooding to the communities across the Panhandle and it's vital that residents know who to turn to after the rain ends and the rebuilding begins. After you've ensured it's safe to reenter your home and property, document damage and call your insurance company to file a claim immediately. If homeowners are experiencing insurance related issues, call my insurance consumer helpline toll-free for assistance at 1-877-MY-FL-CFO (693-5236) or get assistance online at MyFloridaCFO.com," Patronis said on Wednesday.
The CFO's office offered the following "Four Tips on Documenting Flood Damage and Clean Up."
1. Take photos and videos of the damage, including structural and personal property damage on the inside and outside of your home, before discarding items. Remember to take photos of the insides of closets and cabinets. Your adjuster will need evidence of the damage to prepare your claim.
2. Take photos of the serial numbers for large appliances, such as washers, dryers, and refrigerators.
3. If possible, provide receipts to your adjuster to document damaged property for your flood claim.
4. Keep samples of carpeting, wallpaper, furniture upholstery, window treatments, and other items for your adjuster. The type and quality of material may impact the amount of your claim.
Please visit PrepareFL.com for storm recovery resources and information on the flood claims process.
If you have a flood insurance policy through Federal Emergency Management Agency (FEMA) and the National Flood Insurance Program (NFIP), the Department encourage consumers to contact your insurance agent for more information about filing a claim. You may also reach FEMA directly at 1-800-621-3362.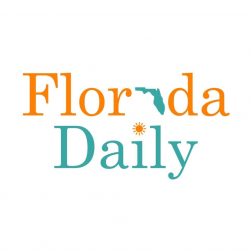 Latest posts by Florida Daily
(see all)