 State CFO Jimmy Patronis is calling on Floridians to take part in the "Holiday Money Hunt."
This week, Patronis doubled down on his efforts to get Floridians to recover lost or unknown property.
"Currently, Florida has $2 billion in Unclaimed Property and CFO Patronis is on a mission to return every last cent back to its rightful owners. Since CFO Patronis took office in 2017, he has returned more than $1 billion back to Floridians," the state CFO's office noted this week.
"I am so excited to launch the Holiday Money Hunt this holiday season and spread the word about Unclaimed Property in Florida. With the holiday season being an expensive time of year, we could all use a little extra spending money and now is the perfect time to search and see if you or anyone you know has Unclaimed Property in Florida. This year has been a very difficult year for most, and my goal in doing this is to spread a little holiday cheer by helping Floridians find cash they didn't know they had. I am going to be working throughout the month to get the word out about Unclaimed Property and I hope you take advantage of this great opportunity. One in five Floridians has Unclaimed Property just waiting to be claimed and it only takes a few minutes to search now by visiting FLTreasureHunt.gov." Patronis said.
Almost half of the unclaimed property listed by the CFO's office–$835 million–is in the Miami area while $479 million of it is in the Tampa region and $359 million from around Orlando. There is $267 million in unclaimed property from around Palm Beach, $145 million from around Jacksonville, $124 million from around Fort Myers, $49 million from the Pensacola area, $37 million from around Tallahassee, $28 million from around Panama City and $27 million from around Gainesville.
After eight years in the Florida House and serving on the state Public Service Commission (PSC), Patronis was named to his current post in the summer of 2017 by then Gov. Rick Scott after Jeff Atwater resigned the position to take a job at Florida Atlantic University (FAU). Back in November 2018, Patronis beat former state Sen. Jeremy Ring to win a term in his own right
Reach Kevin Derby at kevin.derby@floridadaily.com.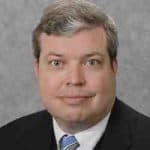 Latest posts by Kevin Derby
(see all)