Gearing up to run a second full term in 2022, this week, state CFO Jimmy Patronis reviewed the Department of Financial Services' (DFS) record in the last year.
Patronis weighed in on the department's efforts in 2021,
"I am proud of the men and women of the Department who made the lives of everyday Floridians better. This was a big year for helping people," Patronis said "The last few years have been challenging for a lot of folks, but I will forever be proud of the men and women of the department who – despite all of the challenges – came to work every day to help people.
"From the State Fire Marshal's Office who responded to storms and horrific disasters like Surfside, to our sworn law enforcement officials who are cracking down on the kind of insurance fraud that impacts all of our rates, our agency has never been stronger. We've got employees who are fielding calls each day to hold insurers accountable to policyholders, we've got teams of professionals who are returning hundreds of millions of dollars in unclaimed property back to their rightful owners, and we've got folks that are managing billions of dollars to ensure we're being fiscally accountable to the taxpayer. Year-over-year, there is an endless amount of good that our public servants provide for Florida communities, and I'll keep singing their praises as we enter the New Year," Patronis added.
Patronis pointed to more funds for first responders, including adding more funds to Florida's Cancer Decontamination Grant program and having firefighters, paramedics law enforcement officers and other officials prioritized to get COVID vaccines. He also highlighted his efforts to help small businesses during the pandemic, lowering workers' compensation insurance rates and cutting fraud, including unsolicited telemarketing and robocalls.
After eight years in the Florida House and serving on the state Public Service Commission (PSC), Patronis was named to his current post in the summer of 2017 by then Gov. Rick Scott after Jeff Atwater resigned the position to take a job at Florida Atlantic University (FAU). Back in November 2018, Patronis beat former state Sen. Jeremy Ring to win a term in his own right.
Patronis is up for reelection in 2022 but he is not exactly drawing much in the way of opposition. Unlike Gov. Ron DeSantis and U.S. Sen. Marco Rubio, R-Fla., who are also running for reelection next year, Patronis has yet to draw any opponents even as the election is barely 10 months away. Democrats with ambitions for statewide office can also run for state agriculture commissioner as current incumbent Nikki Fried is running for governor.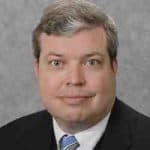 Latest posts by Kevin Derby
(see all)