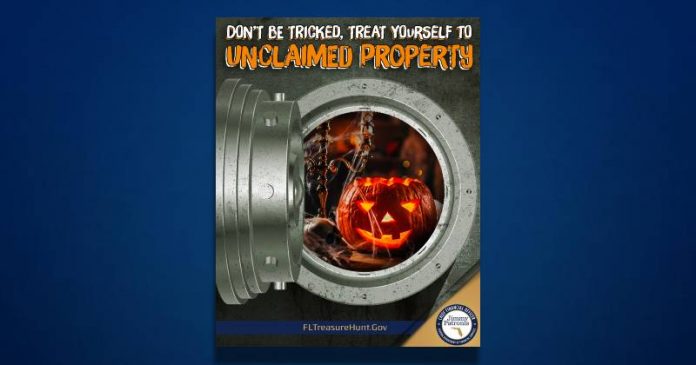 On Friday, Florida Chief Financial Officer (CFO) Jimmy Patronis celebrated Halloween by encouraging Floridians to "scare up" some unclaimed property and search for money or items in their name.
The CFO's Division of Unclaimed Property currently holds more than $3 million in unclaimed property with some spooky Halloween themed names including Wolf, Grimm, Spirit, Candy, Halloween, Bones, Trick and Treat! Since Patronis took office in 2017, more than $1.7 billion in unclaimed property has been returned to Florida citizens.
"This Halloween, my unclaimed property team is encouraging all Floridians to go trick or treating in Florida's unclaimed property vault! Right now, there is more than $3 million of unclaimed property ready to be claimed by individuals and businesses with some spooky Halloween themed names," Patronis said. "Don't be frightened, go ahead and see if you have any unclaimed property now! You can search for unclaimed property for yourself, friends, loved ones, and even your business at FLTreasureHunt.gov. It's scary how much unclaimed property there is just waiting to be claimed. Search now!"
Florida's Division of Unclaimed Property is currently holding more than $3 million in accounts with Halloween themed names including:
Wolf $2.5 million
Grimm $281,100
Spirit $124,344
Candy $61,576
Halloween $29,768
Bones $25,685
Treat $22,721
Trick $16,657
Fear $14,275
Ghost $8,038
Boo $4,295
Spooky $595
Skull $504
Scary $336
Goblin $243
Unclaimed Property is a financial asset that is unknown or lost, or has been left inactive, unclaimed or abandoned by its owner. The most common types of unclaimed property are dormant bank accounts, unclaimed insurance proceeds, stocks, dividends, uncashed checks, deposits, credit balances and refunds. Unclaimed property also includes contents from abandoned safe deposit boxes in financial institutions. Unclaimed property assets are held by business or government entities (holders) for a set period of time, usually five years. If the holder is unable to locate, re-establish contact with the owner and return the asset, it is reported and remitted to the Florida Department of Financial Services, Division of Unclaimed Property. Unclaimed funds are deposited into the State School Trust Fund and used to support public schools. However, the original amount reported can always be claimed by the owner, or his/her heirs, at no cost.
To search for unclaimed property or to claim an account, go online to www.FLTreasureHunt.gov.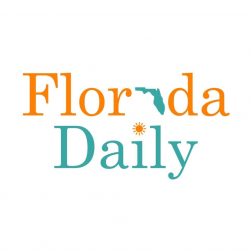 Latest posts by Florida Daily
(see all)