About to start a full term in Tallahassee, Florida Chief Financial Officer (CFO) Jimmy Patronis announcement of his senior leadership team on Friday.
"I'm proud of the experience this incredible group of professionals brings to the table and I know they will help the office fully transition. I look forward to a transition with a team that will help us build a better, stronger Florida," Patronis said. "We've accomplished great things over the past year and a half, including passing meaningful PTSD benefits for first responders and helping Floridians better protect themselves from fraud. Our work to keep our economy strong, protect consumers from fraud and identity theft, and fight for first responders isn't done, and this team will show up each day on behalf of every Florida family."
His leadership team is as follows:
Ryan West, Chief of Staff: West has served as Chief of Staff for CFO Patronis since August 2017, helping navigate his first year in office. He previously served as Chief Advisor to then-Commissioner Patronis at the Public Service Commission (PSC). Prior to the PSC, West led the Florida House of Representative's Economic Development and Tourism Subcommittee as Policy Chief and served as Florida Chamber of Commerce's Director of Economic Development and Education Policy.
Peter Penrod, General Counsel: Penrod will serve as General Counsel, providing legal counsel and representation for CFO Patronis. He will also oversee the Divisions of Risk Management and Rehabilitation and Liquidation. Penrod most recently served as general counsel for the Department of Economic Opportunity and has held numerous position in government and the legal profession.
Jay Etheridge, Deputy Chief Financial Officer over Law Enforcement: Etheridge has served as Deputy CFO over law enforcement operations since September 2012. He will oversee the Divisions of Investigative and Forensic Services, State Fire Marshal, Workers' Compensation, and Funeral, Cemetery, and Consumer Services. Etheridge has more than 30 years of law enforcement experience including working for the Florida Department of Law Enforcement and Tallahassee Police Department.
Anna Alexopoulos Farrar, Deputy Chief Financial Officer over Communications and External Affairs: Alexopoulos Farrar has served as CFO Patronis' Communications Director since November 2017. In this new role she will oversee communications, external affairs, policy and strategic initiatives, the Divisions of Consumer Services and Insurance Agents and Agency Services. She has more than 10 years of experience in the public and private sectors, including serving as vice president of accounts for On 3 Public Relations and press secretary for the Department of Financial Services.
Scott Fennell, Deputy Chief Financial Officer over Operations: Fennell has served as Deputy CFO over operations since September 2017, overseeing Florida's accounting and auditing responsibilities, the state's treasury investments, unclaimed property and operations. He previously served as Enterprise Florida's Chief Operating Officer and spent four years at Career Source Florida, Inc., where he served as Chief Financial Officer and Chief Operating Officer.
Meredith Brock Stanfield, Director of Legislative and Cabinet Affairs: In this new role, Stanfield will oversee all legislative and cabinet strategy and actions taken on behalf of CFO Patronis. She joined CFO Patronis' team in August 2018 to serve as Legislative Affairs Director. Stanfield has previously served as the Legislative Affairs Director for the Department of Management Services, the Department of Juvenile Justice, the Office of Financial Regulation, and in other roles within the Department of Management Services and Florida League of Cities, Inc.
Paige Davis, Deputy Chief of Staff for Internal Affairs: Davis most recently served as CFO Patronis' campaign manager, helping navigate a victory. She previously served as the Finance Director of Greg Gianforte's Montana gubernatorial campaign. Davis has held numerous campaign and political finance positions throughout the country, including the National Republican Congressional Committee.
Tom Adams, Director of Policy and Strategic Initiatives: Adams, an attorney, has served as the Director of Policy and Strategic Initiatives since May 2018 and will continue to shape policy strategy for CFO Patronis. He previously served the state as a Deputy Program Director at the Department of Revenue, Policy Chief within the Governor's Office of Policy and Budget, and as an attorney for the Department of Environmental Protection in addition to public and private sector experience from Washington, D.C.
Jack Reid, Director of External Affairs and Open Government: Reid joins CFO Patronis' team as External Affairs Director after serving in numerous roles within state government. He most recently served as the Director of Open Government for the Executive Office of the Governor (EOG) under Gov. Scott.  Reid previously served as External Affairs Manager for the Florida Department of Economic Opportunity and a Regional Representative for the EOG in the Panhandle of Florida.
Katie Strickland, Communications Director: Strickland currently serves as Press Secretary for the 2019 DeSantis-Nuñez Inauguration. Prior to joining the inaugural team, she was Communications Director for Jimmy Patronis' campaign for Chief Financial Officer as well as Communications Director at Ello Creative. Previously, Strickland served as Deputy Communications Director for the Agency for Persons with Disabilities and has also worked at the Florida House of Representatives.
Devin Galetta, Deputy Communications Director: Galetta joined the CFO's communications team in August 2018 after serving as the Florida Department of Health (DOH) Interim Communications Director and Media and Marketing Manager. He will continue his role as Deputy Communications Director. Before DOH, Galetta served as Assistant Director of Media, Communications, and Marketing for the Florida State University Libraries. He previously worked for the Department of Financial Services where he worked as a Marketing and Communications Specialist from 2006 to 2014.
Robert Tornillo, Director of Cabinet Affairs: Tornillo has more than 30 years of experience working in the executive branch of Florida government with extensive time spent in cabinet affairs. Since 1988, he has served as an advisor to four statewide elected cabinet officers. Tornillo has a degree in criminology from Florida State University and served three years with the Florida Marine Patrol as a crime analyst.
Brock Juarez, Deputy Director of Cabinet Affairs: Juarez has served as CFO Patronis' External Affairs Director since July 2017. In his new role he will help oversee the CFO's cabinet agenda, which includes financial services and environmental issues. He has served in many roles in state government since 2014, including special assistant to Gov. Rick Scott and appointment's analyst for the Executive Office of the Governor.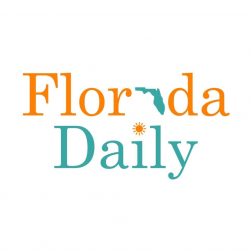 Latest posts by Florida Daily
(see all)