 State CFO Jimmy Patronis is turning to a familiar public health leader to chair the  Florida Healthy Kids Corporation Board of Directors.
On Monday, Patronis announced that he was naming Dr. Stephanie Haridopolos to chair the Florida Healthy Kids Corporation Board of Directors.
"Dr. Haridopolos' medical expertise and her leadership will bring a fresh perspective to Florida Healthy Kids," Patronis said. "A recent report noted that the number of uninsured children across the nation has increased. One of the first issues I've asked her to focus on is to find innovative ways to increase the number of children enrolled in the program. With the news that Healthy Kids will not raise monthly premiums for subsidy and full-pay plans in 2019, it's important that we find new opportunities to ensure no Florida child goes without health insurance. I look forward to working with Dr. Haridopolos to keep our children safe and healthy."
"I'm thrilled to take on this new role to help even more of Florida's children get the care they need and deserve," Haridopolos said. "Florida Healthy Kids has been covering millions of children for 28 years, and working alongside the entire board, I know we can build on this success. I appreciate CFO Patronis' leadership on this important issue and look forward to serving Florida well."
Back in May 2017, Gov. Rick Scott named her to the Board of Medicine where she chaired the Rules and Legislative Committee and was the vice-chair of the Probation Committee. She has also been active on Florida Coalition Against Domestic Violence Foundation, the American Cancer Society Making Strides Against Breast Cancer Walk and Attorney General Pam Bondi's Florida Statewide Drug Task Force.
Haridopolos is the wife of former state Senate President Mike Haridopolos who led that chamber in 2011 and 2012.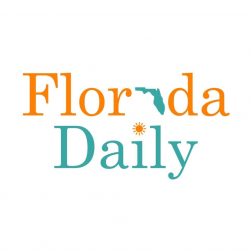 Latest posts by Florida Daily
(see all)