 Noting that July is Military Consumer Protection Month, on Wednesday, state Chief Financial Officer (CFO) Jimmy Patronis offered tips to help protect Florida's 1.5 million veterans and more than 95,000 active and reserve members from fraud.
Currently, Florida ranks second in fraud and identity theft reports nationwide, and members of the military are often targets of specific scams and fraud tactics.
"Florida has the third-largest population of veterans in the nation and research has shown that veterans are twice as likely to be targeted for scams. As Florida's CFO, I am committed to protecting our heroes and their families safeguard their finances. I encourage all veterans and military members to utilize these consumer protection tips and always stay on guard by consistently monitoring your credit report and reporting signs of fraud immediately at FraudFreeFlorida.com," Patronis said on Wednesday.
Five Military Consumer Protection Tips
1. Watch out for predatory lending practices – The Military Lending Act is a law meant to protect active-duty servicemembers and their covered dependents from predatory lending practices. It established an interest rate cap of 36 percent on most consumer loans to service members and provides other financial protections.
2. Beware of phone scams – Telephone scams may come through phone calls from real people, robocalls, or text messages. The callers often make false promises, such as opportunities to buy products, to invest your money, or receive free product trials. Some scammers may even threaten you with jail time or lawsuits if you don't pay them.
3. Know who you're dealing with – In any financial transaction, make sure to check with your state or local consumer protection agency and the Better Business Bureau (BBB) to see if the seller, charity, company, or organization is credible. Be especially wary if the entity is unfamiliar to you. Always call the number found on the company's website to make sure the number legitimately belongs to the entity you are dealing with.
4. Closely monitor your credit reports – If you're deploying soon, it is recommended that you put an active duty alert on your credit report. Monitor your bank and credit card statements for fraud and report it immediately. You're entitled to one free copy of your credit report every 12 months and starting October 31, the Fair Credit Reporting Act requires nationwide consumer reporting agencies ("NCRAs") to provide a free electronic credit monitoring service to active-duty military consumers.
5. Act quickly if your identity is stolen – Contact the companies or businesses where you know your information was fraudulently used and freeze your accounts. Alert your banks to freeze your accounts as well and alert the authorities so an investigation can be opened. Lastly, notify your commanding officer, so they know what to do if they receive calls about your case.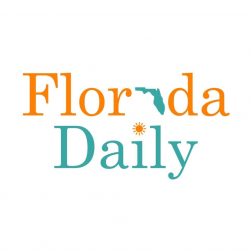 Latest posts by Florida Daily
(see all)