With Friday being Insurance Awareness Day, state Chief Financial Officer (CFO) Jimmy Patronis is encouraging Floridians to ensure they are adequately protected in the event of a major loss or natural disaster and recommends consumers conduct an insurance checkup at least once a year to review all their insurance policies, coverages, and deductibles.
"Insurance is a vital financial tool that can protect your biggest investments including your home, automobile, and small business. With the 2019 Hurricane Season in full swing, it is even more important to talk with a licensed insurance agent and to review your policies today to make sure you are covered in the event of a disaster," Patronis said on Friday.
"Some standard homeowners insurance policies may not include important coverages like windstorm and flood coverage. Also, your property may have increased in value over time, so you may want to add additional coverage. Conduct an insurance checkup today and don't wait until you file a claim to find out you weren't covered," he added.
Patronis offered the following Insurance Awareness Day Tips:
1. Secure flood insurance coverage. Standard homeowners insurance policies may not cover flood damage. If you live in a flood-prone area, contact your agent about obtaining flood insurance. Currently, there are more than 31 insurance carriers writing flood insurance policies in Florida's private insurance market.
2. Get windstorm coverage. Some homeowners insurance policies do not cover damage caused by windstorms, such as hurricanes. Ask your insurance agent about windstorm coverage today.
3. Know your deductibles. In an insurance policy, the deductible is the amount paid by the policyholder before an insurance provider will pay any expense. It is important to understand your deductibles to know what expenses to expect in the event you have to file a claim.
4. Consider renters insurance. If you're renting an apartment or home, you'll need an insurance policy to cover your belongings. Your landlord's property insurance policy only covers losses to the building itself—whether it's an apartment, a house or a duplex.
5. Shop for small business insurance. Finding the best insurance plan to protect your business is one of the many important decisions you must make as a small-business owner.
6. Ensure you are adequately covered. The value of your home and possessions may have increased over time, or you may have made improvements or purchased expensive items such as computers or major appliances.
For additional insurance and hurricane preparedness tips and resources, visit www.preparefl.com. CFO Patronis' Insurance Consumer Helpline is available to assist Floridians with insurance issues and the claims process. Call the toll-free helpline at 1-877-MY-FL-CFO (693-5236) to talk to a knowledgeable insurance specialist Monday-Friday 8 a.m. to 5 p.m.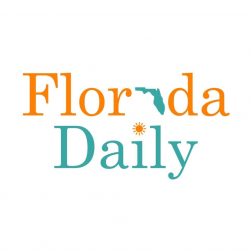 Latest posts by Florida Daily
(see all)