With elevated wildfire conditions persistent in many parts of the state, Florida Chief Financial Officer (CFO) Jimmy Patronis, who is the state fire marshal, encouraged Floridians to understand the dangers of wildfires and monitor their local forecast, be aware of any fire hazards on or around their property, and make a fire prevention plan.
"With the recent devastation of the Five Mile Swamp Fire and Mussett Bayou Wildfires in the Panhandle, and current wildfires raging in Southwest Florida, I encourage all Floridians to be aware and prepared for seasonally heightened wildfire activity. While our state continues to monitor and assist with the threat of COVID-19, Floridians must be proactive in preparing for the other threats to our safety, specifically during elevated wildfire conditions. As we've recently seen, wildfires can start quickly and engulf entire neighborhoods in a matter of hours. Check your local fire forecasts, inspect your property for any fire hazards, and make a plan to protect your family and your property," Patronis said on Thursday.
Patronis' office offered the following Wildfire Safety Tips
1. Check your local fire forecast. Regularly monitor your county's current wildfire conditions. Checking your fire forecast regularly will help you better understand if your property is at a higher risk of wildfire for the given days conditions.
2. Inspect your property for fire hazards. Check your property to ensure your home is up to date on routine landscape maintenance that may save your family from loss of life or property due to wildfire. Understand best management practices for wildfire risk reduction can be found on the Florida Forestry website.
3. Make a plan. Make a fire safety plan to best prepare your family and property in the case of a wildfire, from prescribed burning plans with guidance from the Florida Forest Service, to evacuation plans. What you plan today may protect your family and property tomorrow.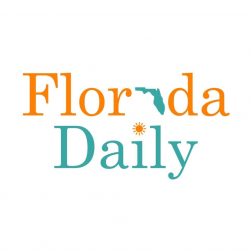 Latest posts by Florida Daily
(see all)