This week, Florida's Chief Financial Officer (CFO) Jimmy Patronis said he will champion liability protections for businesses when the Legislature returns to Tallahassee.
The CFO's office noted Patronis "is working with stakeholders to craft legislation that will head-off frivolous lawsuits in order to protect Florida's economy and get Florida back to work."
Patronis talked about his plans on Tuesday.
"This legislation will get Florida back to work by taking away incentives for lawyers to engage in predatory 'sue and settle' tactics, and shield small businesses from liability for COVID-19 related claims, while still allowing legitimate lawsuits based on 'reckless disregard for human life' to move forward," Patronis said before talking about his own personal experiences.
"I grew up in the restaurant business and it's hard to make a living on a normal day much less during a period of time when our state's economy is trying to get back on its feet from the government shutdowns," Patronis said. "We can't allow our state's recovery to be inhibited by the constant threat of lawsuits that will put people out of business and inevitably jack up insurance rates for people who are trying to make an honest living. I think it's important that leaders take a stand sooner-than-later to make it clear to Florida businesses that we've got their backs."
The CFO's office showcased Patronis serving on Gov. Ron DeSantis' task force to reopen Florida during which he garnered a great deal of input from across the Sunshine State.
"Based on the testimony, protections will be essential for businesses to comfortably operate in the midst of the COVID-19 pandemic. The CFO has also spent extensive time talking directly with businesses and industry sector representatives from across Florida to better understand their needs and concerns, during this unprecedented pandemic, and this issue was routinely brought forward," the CFO's office noted.
"Small businesses face many challenges in returning to work, including the threat of lawsuits from lawyers who are looking to take advantage of the community spread of COVID in order to secure a payday from responsible business owners using 'sue and settle' tactics. Left unchecked, COVID-19 lawsuits based on premises liability and other theories have the potential to permanently shutdown cash-strapped businesses. Faced with the expense of defending a lawsuit, many businesses may be forced to settle a COVID-19 lawsuit instead of taking on the difficult and expensive task of proving through contract tracing that a plaintiff contracted COVID-19 elsewhere," the CFO's office added.
After eight years in the Florida House and serving on the state Public Service Commission (PSC), Patronis was named to his current post in the summer of 2017 by then Gov. Rick Scott after Jeff Atwater resigned the position to take a job at Florida Atlantic University (FAU). Back in November 2018, Patronis beat former state Sen. Jeremy Ring to win a term in his own right.
Reach Kevin Derby at kevin.derby@floridadaily.com.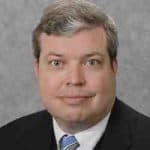 Latest posts by Kevin Derby
(see all)