Last week, state Chief Financial Officer (CFO) Jimmy Patronis hosted a press conference at Restocon in Tampa to highlight his "Four Pillars of IRS Protection" to "safeguard Florida families and businesses from overreach and targeting by the Internal Revenue Services (IRS)."
Patronis was joined by National Federation of Independent Businesses (NFIB), state Sen. Blaise Ingoglia, R-Spring Hill, along with other members of the Legislature, and local elected officials.
Last year, the CFO announced he would work to pass legislation for the upcoming session to fight back against the IRS, which is expected to grow by 87,000 personnel through an $80 billion appropriation of taxpayer money from the Inflation Reduction Act that President Joe Biden signed into law last August. Senate Bill 372 and House Bill 507 were filed recently in association with the CFO's Pillars of IRS protection by Ingoglia and state Rep. Toby Overdorf, R-Palm City, ahead of the 2023 Legislative Session.
"With 87,000 new IRS personnel there is absolutely no doubt that some of those new agents are going to target Floridians based on their political beliefs or the simple fact that Florida's economy has fared far better than most states. Not on my watch. It's simple – Washington has a spending problem – and they're sending these new IRS agents to our state to help fund it of the backs of honest taxpayers. If our own federal government is going to try and shakedown businesses, non-profits, or families in the State of Florida, we will ensure you have the resources to fight back and win. Thank you to Senator Ingoglia, Representative Overdorf, the NFIB, and Florida Taxwatch for their support and I look forward to working together to see these measures through to the finish line, protect our state and stop the IRS money grab," Patronis said.
The CFO's four pillars are outlined below.
PILLAR #1 TRANSPARENCY AS A DISINFECTANT
Proposal reports IRS access of state-chartered banks and creates a transparency report.
PILLAR #2 FUND EFFORTS TO FIGHT BACK AGAINST THE IRS
Proposal incentivizes Floridians to fight back against the IRS by making them financially whole if discrimination is proven.
PILLAR #3 -THROW RED TAPE BACK AT BIG TECH AND IRS
Proposal creates protections for taxpayers from the IRS and Big Tech's $600 shakedown.
PILLAR #4 – TARGET AGENTS WHO TARGET FLORIDA
Proposal establishes penalties for discrimination by IRS agents targeting Floridians.
NFIB Executive Director Bill Herrle said, "I am proud to stand with CFO Patronis in his fight against the IRS. The leadership in Washington seems to think that while citizens are faced with high inflation, the thing that they need now is more IRS agents. I am so happy to see that we have leadership in Florida that is working to keeping Florida free."
Florida Tax Watch President and CEO Dominic Calabro said, "The last thing that citizens need right now is for the government to be taking more money out of their pockets, based solely off of their politics and beliefs. I am thankful to CFO Patronis for this proposed legislation. It is leadership like this that proves Florida to be the best place for freedom and good fiscal stewardship."
"The prospect of 87,000 more IRS agents is terrifying. So, while our friends in Congress try to derail funding for this ludicrous band of harassers, we, at the state level, are arming our small businesses with the tools they need to fight back if targeted due to political affiliation or ideological differences. I appreciate CFO Patronis' leadership on this issue, and I am looking forward to working with Representative Overdorf to get this passed into law," Ingoglia said.
"The 'Inflation Reduction Act' is nothing more than the Federal Government trying to make the lives of the middle class more difficult. We do not need more IRS agents, we need more common sense from those who we elect. I am proud that Florida is home to leadership that always puts up a fight when Washington tries to take advantage of taxpayers," Overdorf said.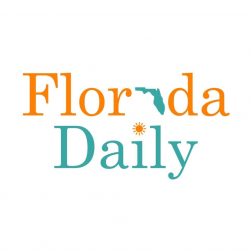 Latest posts by Florida Daily
(see all)