 On Thursday, Florida's Chief Financial Officer (CFO) Jimmy Patronis highlighted recent analyses by major credit reporting agencies, including Moody's and Standard & Poor's (S&P), on the state's credit outlook during the COVID-19 pandemic.
The agencies' analyses focused on the economic, fiscal and budgetary impact of the pandemic on the state's overall credit rating and fiscal health.
"I'm encouraged by Moody's and Standard & Poor's analyses that Florida continues to maintain a Triple-A Bond rating and a stable economic outlook in the face of the COVID-19 pandemic. According to the agencies, Florida's steady credit rating and strong financial position is a testament to sound fiscal management practices and healthy reserves. While encouraging, we must remain vigilant as hurricane season is here and experts are already predicting an active storm season. We are not out of the woods yet but together, we're working every day to get Floridians back to work and safely ramp up our state's economy," Patronis said.
The State's Division of Bond Finance provided recent credit information to the CFO's office. According to Moody's Investor Services, Florida took advantage of a prolonged economic expansion to rebuild and maintain reserve balances. Moody's also highlighted the state's credit strengths including strong reserves that provide economic flexibility, combined with a willingness to reduce spending to balance the state budget.
Likewise, credit rating agency Standard & Poor's concluded that while the short-term financial outlook remains foggy, the agency believes the state is well situated to address recent pandemic challenges supported by strong structural financial management and reserves.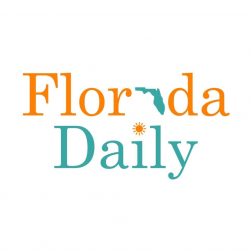 Latest posts by Florida Daily
(see all)