 State CFO Jimmy Patronis is taking aim at cell phone spoofing which his office insisted was a "massive problem that costs Florida families" and is seeing "out-of-control growth."
On Wednesday, Patronis said he will increase penalties on scam artists and will have his office crack down on them, including launching more investigations.
"A recent report suggests almost half of US cellphone calls will be scams by next year," Patronis said. "This is a shocking trend and proves these scam artists will stop at nothing to steal your money or even your identity."
Patronis applauded the Legislature for its bill cracking down on cell phone scamming but said more needed to be done.
"Although the bill passed last session banning call spoofing is a start, we can do more to protect Florida's consumers and make penalties for those breaking the law more severe," Patronis said on Wednesday.
"As one of the top law enforcement agencies in Florida, my office is dedicated to rooting out fraud and investigating financial crimes," Patronis added before noting that cell phone spoofers continue to use new technology and his office must respond in kind. "As scam artists look for new ways to circumvent our laws, we are committed to leading the charge to find and prosecute criminals – especially those who use spoofing to commit identity theft and fraud. It's more than a nuisance and it's time we end spoofing in this state by hitting these scam artists where it hurts the most: their pockets."
After serving in the Florida House and on the state Public Service Commission (PSC), Patronis was appointed by Gov. Rick Scott to serve as state CFO when, after seven years, Jeff Atwater resigned to take a post at Florida Atlantic University (FAU). Patronis, a Republican, faces former state Sen. Jeff Ring, the Democratic nominee, in next month's general election.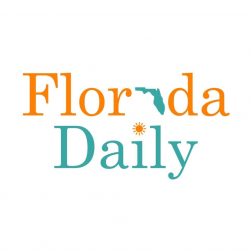 Latest posts by Florida Daily
(see all)