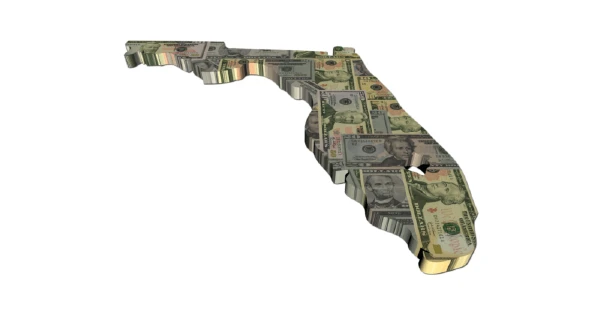 On Monday, state Chief Financial Officer (CFO) Jimmy Patronis announced a record-breaking $2.29 million was generated by the state's unclaimed property auction in West Palm Beach this weekend, surpassing the recent state record set this May in Miami which totaled $2.03 million.
Items up for bid at the auction included an 18-carat gold necklace and 19th Century gold pocket watch. Until claimed, unclaimed funds are deposited into Florida's school fund for the benefit of public education. There is no statute of limitations and consumers have the right to claim their unclaimed funds at any time, at no cost.
"This weekend, the unclaimed property auction in West Palm Beach was a huge success and set a new state record as we totaled more than $2.2 million in auction proceeds! This is an amazing accomplishment and thank you to everyone who came out to bid on auction items and to my staff for their hard work on behalf of Floridians," Patronis said on Monday.
"Since 2017, we've held seven auctions throughout the state generating more than $10.2 million," he added. "As your CFO, I've returned a total of more than $1.4 billion in unclaimed property and my mission is to return every penny back to its rightful owner. An estimated one in five Floridians has unclaimed funds just waiting to be claimed and I'm encouraging all individuals and business owners to search today for unclaimed property at FLTreasureHunt.gov."
Unclaimed Property is a financial asset that is unknown or lost, or has been left inactive, unclaimed or abandoned by its owner. The most common types of unclaimed property are dormant bank accounts, unclaimed insurance proceeds, stocks, dividends, uncashed checks, deposits, credit balances and refunds. Unclaimed property also includes contents from abandoned safe deposit boxes in financial institutions. Unclaimed property assets are held by business or government entities (holders) for a set period of time, usually five years. If the holder is unable to locate, re-establish contact with the owner and return the asset, it is reported and remitted to the Florida Department of Financial Services, Division of Unclaimed Property.
To search for unclaimed property or to claim an account, go online to FLTreasureHunt.gov.
Latest posts by Florida Daily
(see all)