Following Tropical Storm Elsa making landfall in Taylor County on Wednesday, Florida Chief Financial Officer (CFO) and State Fire Marshal Jimmy Patronis announced that many Urban Search and Rescue (US&R) Task Force teams stand ready to assist with Tropical Storm Elsa recovery.
Currently there are six US&R teams that are status level "green," meaning they are ready for deployment. The State Fire Marshal's Office oversees Florida's Urban Search and Rescue Task Force teams, which are deployed to aid communities that have been impacted by a natural or man-made disaster.
"With Tropical Storm Elsa continuing to bring heavy rainfall and flooding along the Gulf Coast, we have six US&R teams that are standing ready to assist with recovery efforts," Patronis said on Wednesday.
These heroes just returned home from search and rescue operations at Surfside and now they are preparing to provide storm response aid. Additional statewide fire resources are available as well to support impacted areas with fire engine and ambulance strike teams, communication teams and more. Additionally, our Division of Consumer Services team members are also on hand and ready to assist consumers who have storm-related questions or need assistance. Please call my helpline at 1-877-MY-FL-CFO," he added.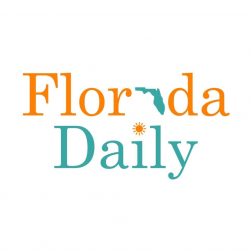 Latest posts by Florida Daily
(see all)
Florida Crime Rate Drops for Record 50-Year Low, Report Finds

- December 1, 2022, 6:00 pm

FAU, FGCU, Alabama Study: Rent Increases Slowing as More Supply Hits the Market But Florida a Trouble Spot

- December 1, 2022, 4:00 pm

FEMA Has Offered $771 Million in Grants, Extends Hurricane Ian Recovery Assistance Deadline

- December 1, 2022, 12:00 pm