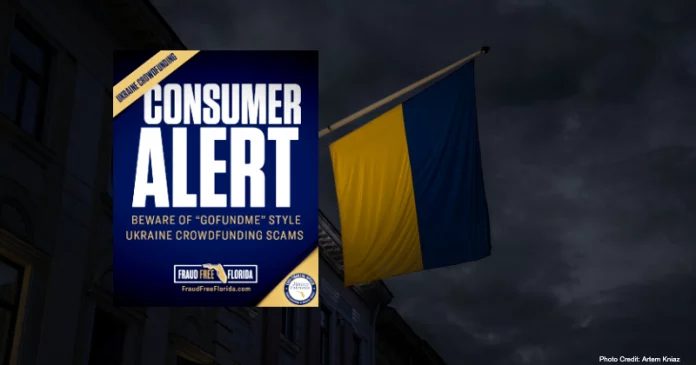 Last week, state Chief Financial Officer (CFO) Jimmy Patronis warned Floridians about the pitfalls of crowdfunding websites like "GoFundMe" being used to host online charity scams related to the Ukrainian War.
With nearly 1,400 Ukraine relief fundraisers on GoFundMe, the Better Business Bureau (BBB) is warning consumers that before giving to "Ukraine relief" funds, go to BBB's Give.org for tips on how to best help Ukraine relief activities.
"As we've seen after disasters, crowdfunding sites like GoFundMe are riddled with fraud. With nearly 1,400 Ukraine relief fundraisers currently on GoFundMe alone, consumers should beware before giving. A lot of good people around the world want to donate to Ukraine relief efforts, which creates an opportunity for cyber thieves. Unfortunately, we see this all the time in Florida following hurricanes and disasters like the tragic Surfside condo collapse. Tragedy brings out the best in some and the worst in others. Consumers must be on the lookout for 'GoFundMe' style crowdfunding charity sites that anyone can easily set up a fake fundraiser for any cause. Always do your research and only give to reputable charity groups and crowdfunding campaigns that you have verified. Stay on guard online and don't let your donation go into the pocket of a scam artist," Patronis said.
Five Tips to Avoid Charity Scams
1. Ask questions. Most online donation campaigns have a comment section. Use this tool to ask questions about how the money will be distributed, who the money will go to, and even how much goes directly to support efforts.
2. Watch out for similar charity names. Scammers sometimes create fake charity names that are similar to the actual name of the organization with the hopes of creating confusion among consumers.
3. Pause before donating. Don't feel pressured into giving an immediate donation. Always take your time to research the organization to ensure you are making the right decision.
4. Use safe forms of payment. Never donate to charities by gift card, wire transfer or fast cash apps such as CashApp or Venmo. Consider paying by credit card for better security.
5. Verify on the BBB's Wise Giving Alliance (Give.org) Check-A-Charity, which is a standards-based charity evaluator that seeks to verify the trustworthiness of publicly soliciting charities by completing rigorous evaluations based on 20 BBB Standards for Charity Accountability.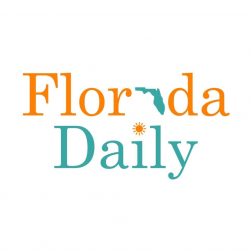 Latest posts by Florida Daily
(see all)