With Floridians starting to get payments from the federal government to deal with the economic fallout of the coronavirus pandemic, state Chief Financial Officer (CFO) Jimmy Patronis offered a warning about potential fraud.
Patronis weighed in on coronavirus stimulus scams on Thursday.
"As the economic impact payments are starting to be disbursed to taxpayers, it is critical for Floridians to be on the lookout for scam artists who are trying to take advantage of this crisis," Patronis said. "Unfortunately, criminals thrive in times like these, and I remain committed to ensuring Floridians continue to be informed of the latest fraud and scam tactics during these trying times. I encourage you to educate yourself on the common scams and be vigilant in protecting your information."
Patronis' office showcased the following tips from the IRS to spot a potential scam:
• Usage of phrases like "stimulus check" or "stimulus payment." The official term is economic impact payment.
• Being asked to sign over your economic impact payment in exchange for receiving additional funds.
• Requests by phone, email, text or social media for verification of personal and/or banking information. Fraudsters may claim the information is needed to receive or speed up your economic impact payment. The IRS will not call you asking you to verify financial information to expedite a payment.
• Being asked by someone for personal information in order to get an economic impact payment faster by working on your behalf.
• Being mailed a bogus check and asked to call or verify information online in order to cash it.
Reach Kevin Derby at kevin.derby@floridadaily.com.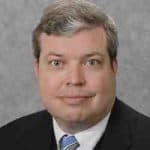 Latest posts by Kevin Derby
(see all)