On Monday, state Chief Financial Officer (CFO) Jimmy Patronis warned consumers of a scam called "Smishing", which is a relatively new form of cyber fraud that's threatening millions of consumers and small businesses around the world.
Smishing is a form of "phishing" using SMS or text messages instead of email messages to lure in consumers to click on fraudulent links. According to the FBI, phishing and smishing scams cost victims more than $54 million in 2020.
"With more and more Floridians paying bills, shopping and doing other things electronically, smishing scams are on the rise, so it is important for consumers to remember to never click on a link in an unexpected text message. With tax season upon us, consumers need to be especially vigilant of fraudulent text messages that appear to be from the IRS or from their bank. If you receive a text message that you believe may be fraudulent, verify it by contacting the company using a website or phone number that you know is real. It is critical for Floridians to stay on guard, and if you are suspicious of fraud, report it immediately at FraudFreeFlorida.com. Always remember to stay vigilant and never give out your personal information and if it sounds too good to be true, it probably is," Patronis said on Monday.
FTC's Tips on How to Recognize Suspicious Text Messages
Scammers use a variety of ever-changing stories to try to rope you in. They may:
• promise free prizes, gift cards or coupons
• offer you a low or no interest credit card
• promise to help you pay off your student loans
Scammers also send fake messages that say they have some information about your account or a transaction. The scammers may:
• say they've noticed some suspicious activity on your account
• claim there's a problem with your payment information
• send you a fake invoice and tell you to contact them if you didn't authorize the purchase
• send you a fake package delivery notification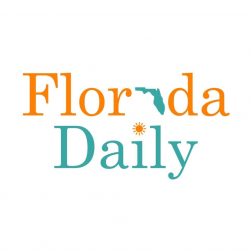 Latest posts by Florida Daily
(see all)