With the Legislature ready to kickoff its regular session in March, the James Madison Institute (JMI), a public policy group based in Tallahassee advocating for free market solutions, released its legislative priorities.
JMI unveiled its priorities on Thursday, insisting it "remains steadfast in the belief that an ongoing commitment to limiting the footprint of government control in our lives, pursuing free markets through competition, protecting private property, and expanding the ability of parents to choose the best educational settings for their children will continue to make the Sunshine State a beacon of liberty and prosperity for the rest of the world."
In the upcoming session, JMI plans to:
   Champion market-based health care solutions
   Expand Educational Opportunity
   Promote innovation and entrepreneurialism
   Support sensible criminal justice reforms
   Advance free-market insurance policies
   Expand worker choice and freedom
Sal Nuzzo, JMI's vice president of policy, weighed in on his group's priorities on Thursday.
"Florida's tremendous economic success is a story about everyday Floridians having the best opportunity to pursue their dreams. This success is a direct result of the principles maintained by our leaders and policymakers over the last 20 years. We look forward to working with the brand new administration and legislature to ensure that this commitment is both maintained and expanded," said Nuzzo.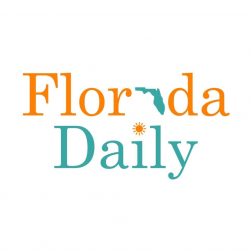 Latest posts by Florida Daily
(see all)