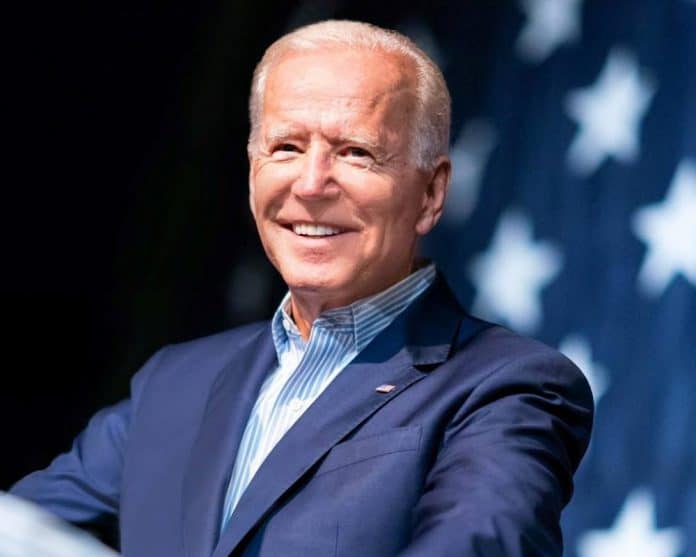 With support in the Latin community in Florida lagging behind where Hillary Clinton stood in 2016, former Vice President Joe Biden, the Democratic presidential nominee, hit Kissimmee this week to try and woo them for November.
Biden was in Central Florida for the kickoff of Hispanic Heritage Month, referring to it in his remarks to the sparse and socially distanced crowd.
"Hispanic Heritage Month is also an important reminder of just how much strength we draw as a nation from our immigrant roots, and our values as a nation of immigrants," Biden said.
Biden and his team are worried about Hispanic support in Florida after polls have consistently shown President Donald Trump getting more support from them than he did four years ago in a state that the Republican won by a razor-thin margin in 2016.
Biden spent much of his time attacking Trump.
"Whether it is his heinous act of separating children from their families at our border and his repeated attacks on Dreamers, or his neglect of the people of Puerto Rico after Hurricane Maria, or his repeated failure to make sure essential workers have the personal protective equipment they need. Donald Trump has done nothing but assault the dignity of Hispanic families over and over again," Biden said, adding Hispanics in the workforce are helping to carry the nation through the pandemic.
"So many of our frontline workers are Hispanic — the people stocking the grocery shelves, driving the delivery vehicles, working in the meatpacking plants, staffing our nursing homes and hospitals," Biden said.
Biden talked extensively about his plans for Puerto Rico and again used the chance to tear into Trump.
"Even after being president for nearly four years, Donald Trump doesn't seem to grasp that the people of Puerto Rico are American citizens already and they deserve to have leadership in government that understands that — in America — there's no room for the idea of second-class citizens. Period," Biden said.
"I'm not going to steal the money that's desperately needed for reconstruction on the island in order to build a wall along the border that does nothing to keep Americans safe. I'm not going to suggest that we sell or trade Puerto Rico. I'm not going to throw paper towels at people whose lives have just been devastated by a hurricane," Biden continued.
As for Puerto Rico, if he is elected, Biden said he fully supports statehood for the island but he also stressed that he understands he is not the one to determine this.
"I will work with representatives who support each of the status options in Puerto Rico on a fair and binding process to determine their own status," Biden told the crowd.
Biden also promised to help rebuild infrastructure on the island and provide debt relief from the federal treasury for Puerto Rico, something Republicans have specifically opposed.
The status and future of the island is an important topic in Central Florida where a large part of the population is Puerto Rican, including a large influx coming after Hurricane Maria.
Both Republicans and Democrats are courting those votes hard for the upcoming vote in November and every vote will be crucial in a state that still ranks as a tossup and which is essential for Trump to win a second term.
Reach Mike Synan at mike.synan@floridadaily.com.
Latest posts by MIKE SYNAN
(see all)