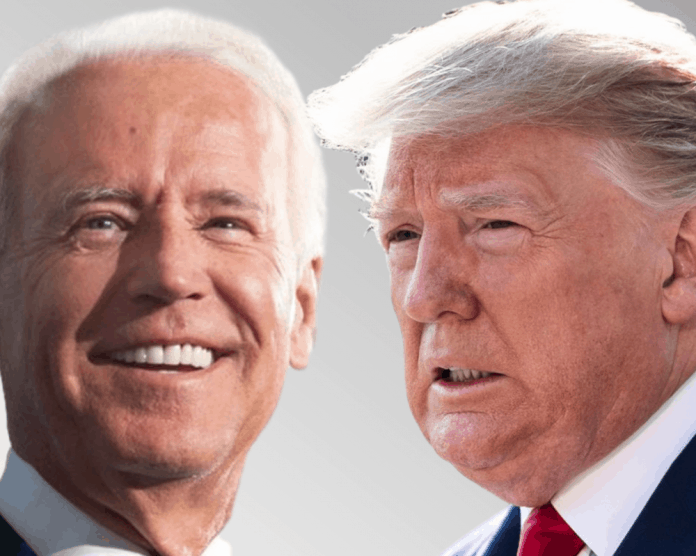 Florida is down to the wire again.
That's what a new poll from Florida Atlantic University (FAU) shows and the Sunshine State could be the key to the entire election.
With just a week to go before Election Day, former Vice President Joe Biden holds a 2 percent lead over President Donald Trump in Florida–50 to 48–well within the poll's margin of error.
"It is a very close race, and any movement in the upcoming week can swing the results in either candidate's favor," said Monica Escaleras, the director of the FAU Business and Economic Polling Institute in the College of Business.
Both candidates are focused on the state, including a great deal of in-person campaigning. Trump has visited Sanford, Ocala, Fort Meyers and the Villages in the past two weeks, all places he needs to win to Florida. Biden has been to South Florida and will return there in the final week. Former President Barack Obama has also come to Florida for  "drive-in" campaign events in Miami and Orlando, areas where the Democrats need to pump out voters. Over the weekend, the running mates–Vice President Mike Pence and U.S. Sen. Kamala Harris, D-Calif.–also hit the Sunshine State.
"With less than 3 percent undecided, the election in Florida is going to be less about persuasion and far more about turnout," FAU Political Science Professor Kevin Wagner said. "With Joe Biden holding a 12-point lead among Floridians who have already voted, Donald Trump will need a strong turnout this week and on Election Day to carry Florida."
Republicans trail in mail-in voting by more than 600,000 votes, but hold a lead in early in-person voting of 300 thousand. This is the exact opposite of previous Florida elections. Republicans have traditionally voted by mail and Democrats have usually focused on in-person early voting.
That has changed this year, in part because of the coronavirus pandemic, but also in part because  Trump has criticized mail-in voting as full of fraud. He was referring to states where all voters get ballots, not Florida, but his words have still made an impact.
Independents are going to be critical in Florida. Republicans and Democrats are sticking with their party's candidate, according to the FAU poll as 98 percent of Democrats say they're voting for Biden and 93 percent of Republicans plan to vote for Trump. However, 2.5 percent of all voters say they are still undecided and 6 percent say they could still change their minds with just a week to go.
The FAU poll also measured attitudes towards two of the constitutional amendments on the Florida ballot. Voters surveyed preferred to pass Amendment 2, which would gradually raise the minimum wage in Florida to $15 an hour in the state by a 62 to 38 margin, enough for it to reach the 60 percent needed to pass. Voters polled narrowly oppose what are called "jungle primaries" which would allow any voter to cast their ballot for any candidate in a primary with the top two vote-getters advancing. Both political parties have come out strongly against this amendment.
Gov. Ron DeSantis is slightly underwater in the FAU poll. His approval number is down to 42 percent after being at 43 percent in an FAU poll taken last month. On the positive side, fewer people disapprove of the job the governor is doing with that percentage dropping from 48 to 46 percent disapproval.
The economy was the top issue for voters followed by the pandemic.
The poll of 937 likely voters was taken from Oct. 24 through Oct. 25 and had a margin of error of +/- 3.1 percent. The poll consisted of 54 percent women and 46 percent men. On party registration, 37 percent of those surveyed were Democrats, 36 percent Republicans and 27 percent outside the two major parties.
Reach Mike Synan at mike.synan@floridadaily.com.
Latest posts by MIKE SYNAN
(see all)